Obituaries
Preston Berryhill
Oct 10, 2018
Bonham, Texas -- Surrounded by family and close friends, Robert Preston Berryhill of Prosper, Texas passed from earthly life to his heavenly home on Tuesday, October 9, 2018 at Baylor Scott and White Hospital in McKinney. Preston was born October 26, 1971, in Sherman, Texas to Paul Edward Berryhill and Cheryl Beth (Eason) Berryhill.
Diagnosed with juvenile diabetes at the age of 6, Preston did not let his condition hamper his enthusiasm for sports or his efforts to try every sport at least once. His favorite sport became bicycling, which he enjoyed all of his life.
Preston graduated from Brown Deer High School in Brown Deer, Wisconsin and from the University of North Texas with a BA in marketing. He worked in banking and insurance for several years. The job he enjoyed most was with Texoma Harley Davidson as the Manager of Finance and Insurance.
After a year on renal dialysis, Preston was blessed with a kidney transplant on January 2, 2018. He had many complications, but nothing dampened his zeal for life or diminished his faith. Preston had a great big smile and his infectious laugh would fill any room.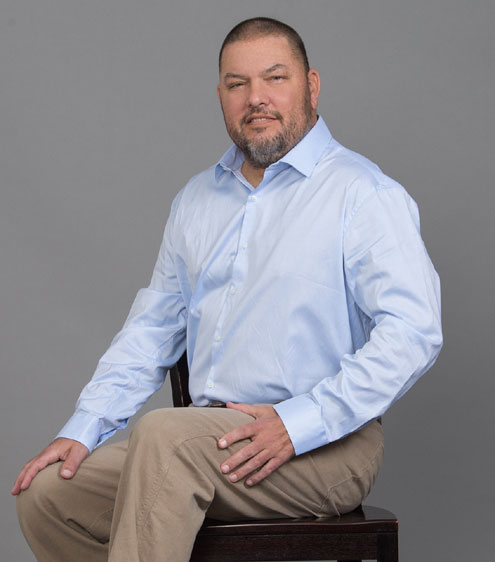 Preston was preceded in death by his father, Paul Edward Berryhill and paternal grandfather Clyde Berryhill, and maternal grandparents, J.T.Eason and Ileene Lewis Eason.
He is survived by his four precious children, Jeremiah, Adam, Sofia and Olivia and their mother Fabiola Berryhill, his mother and stepfather, Cheryl and Bryan Peeler, his grandmother Grace Wright, and step-grandmother, Wilma Ledford, step mother, Sandy Campbell; aunts and uncles Karan and Harold Sheppard, Brenda and Elliott Berryhill, Alice Franklin, Susi and Terry Young, and Maribel and Mark Griffon, half sister, Jennifer Keller and her family, step siblings Faith Rich, Rebel Peeler, Jett Peeler, David Berryhill, Ryan Berryhill, Carrie Klein and their families, along with many special cousins, extended family, and friends that loved Preston as much as he loved them.
Also left to cherish his memory is his beloved friend, Lea Thompson and her children, Bekah and Josiah.
A memorial service will be held at 2:00 on Saturday, October 13, 2018 at First Presbyterian Church in Bonham, officiated by Rev. Ryan Berryhill and Rev. Lisa Reece. In accordance with his wishes, Preston will be cremated with a private inurnment at a later date.
No visitation is planned but following the service a reception will be held in the Williams Building of the church where guests may visit with the family. If desired, donations may be made in Prestonís memory to the Fannin County Childrenís Center or the Juvenile Diabetes Foundation.
You may sign the online guest register at www.wisefuneralhome.com