Obituaries
Randy Walker
Oct 11, 2018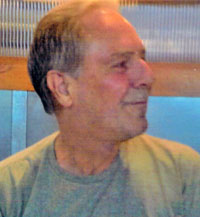 Bonham, Texas -- Funeral services for Randall Clay "Randy" Walker, 61, of Bonham, Texas will be held at 10:00 a.m. on Saturday, October 13, 2018 at Wise Funeral Home Chapel in Bonham, Texas. Interment will follow at Duplex Cemetery in the Duplex Community, Texas. Randy passed away on October 10, 2018 in Bonham.

He was born November 18, 1956 in Bonham, Texas to Billy Eldon Walker & Jimmie Gibbs Walker.

Randy enjoyed fishing and hunting. He was an avid reader and enjoyed spending time with his children and grandchildren. He was employed as a trucker and enjoyed driving for his companies.

Randy was preceded in death by his father, Billy Eldon Walker.

Surviving are his mother, Jimmie Gibbs Walker; three daughters, Sara Bailey Dean, Whitney Penland, Candi Walker; son, Eli Walker; five grandchildren, Gunner, Charlie, Avery, Marlie, Jack; sister, Ginger Baker; brother, Bill Walker, numerous nieces, nephews, cousins and extended family and a host of friends

Pallbearers will be Matt Gibbs, Robert Gibbs, Gregory Gibbs, and Ray Gibbs.

The family will receive friends at 6:00-8:00 p.m. Friday on Friday, October 12, 2018 at Wise Funeral Home.

An online guestbook is available at www.wisefuneralhome.com

Memorial contributions may be made to the American Cancer Society or the charity of your choice.