Religion
Kirkin' o' the Tartans celebrates Scottish culture at First Presbyterian Church in Bonham
Nov 1, 2018
Bonham -- The magnificent sanctuary of the historic First Presbyterian Church in Bonham, with its dramatic, towering stained glass windows is always a sight to behold, but the congregation was even more colorful and clad in plaid Sunday to celebrate a traditional Scottish ceremony, the "Kirkin' o' the Tartans."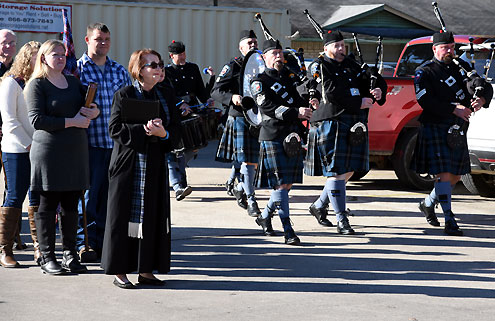 "Plaid" is actually slang for "tartan," the traditional crisscross pattern of Scottish cloth often associated with colorful Scottish kilts.
"Kirkin" is the Scottish word for church.
So, "churching of the tartans" evolved into Kirkin' o' the Tartans, a clandestine blessing of the tartans.
The legends say that during a period of English suppression of Scottish culture, when tartan could not be worn in public, Scots would hide a fragment of tartan in their apparel and then secretly clutch the symbol of their clan pride while the minister said a prayer in Scots Gaelic, which the English couldn't translate.
First Presbyterian Church held its second annual Kirkin o' the Tartan Sunday, October 28, 2018. Marching to the beat of the Sherman Police Regional Pipe Band, a procession parrishioners of Scottish descent proudly entered the 120-year-old sanctuary displaying symbols of their family tartan. The local event was organized by Nancy Wittstruck and Reagan Fletcher.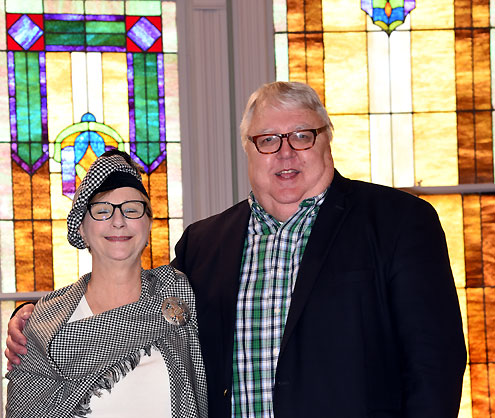 Co-organizers, Nancy Wittstruck and Reagan Fletcher
A Presbyterian church in New York is credited with reviving this tradition in the 1940s to celebrate the Scottish culture of its denomination.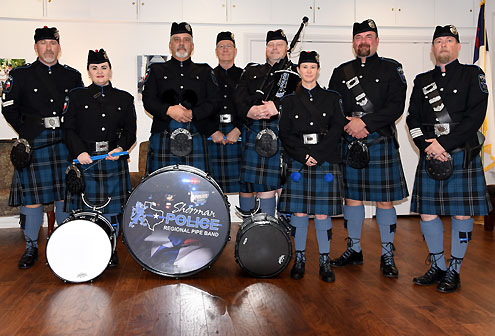 Sherman Police Regional Pipe Band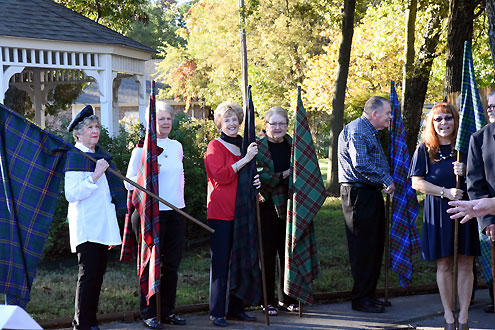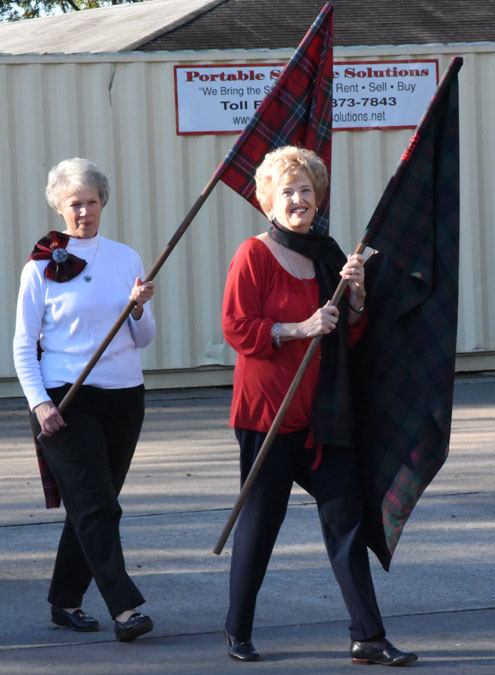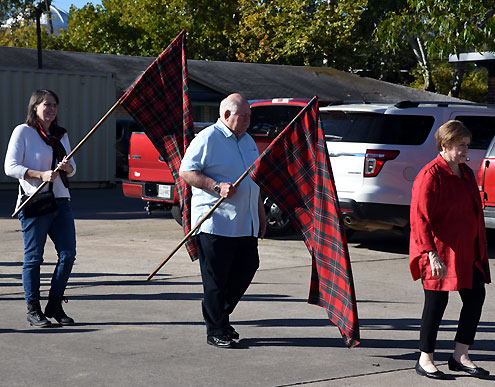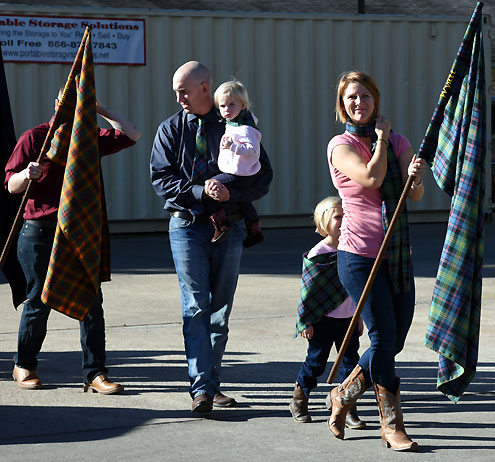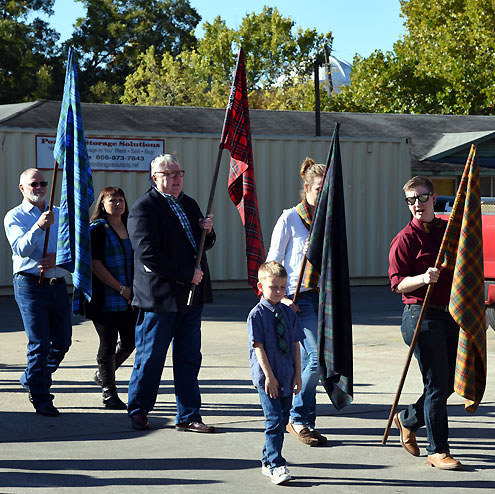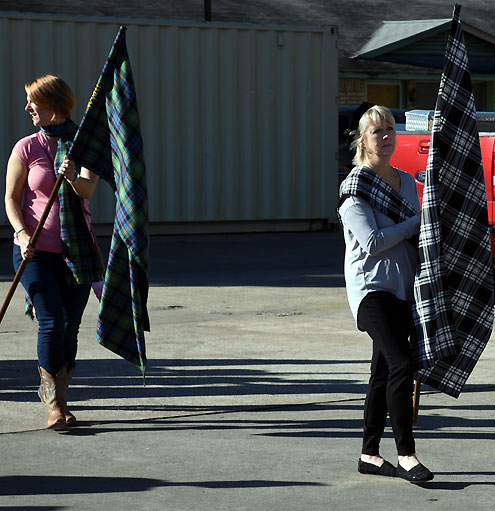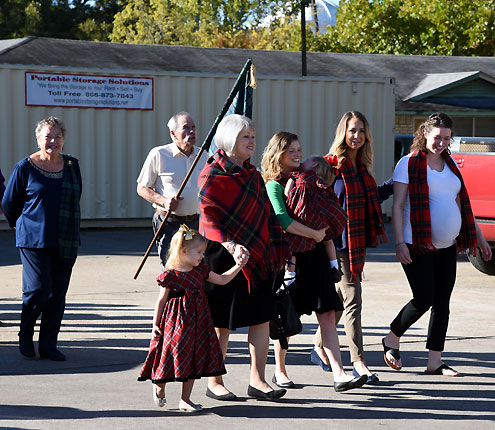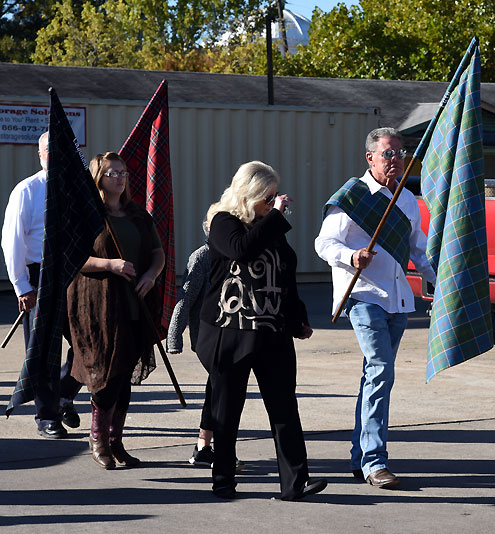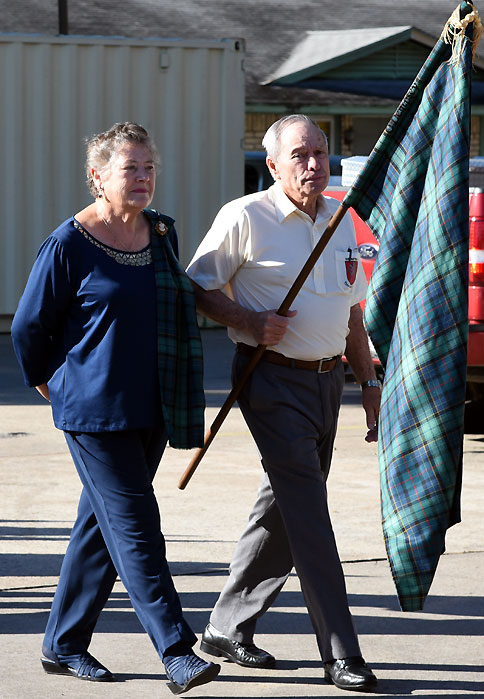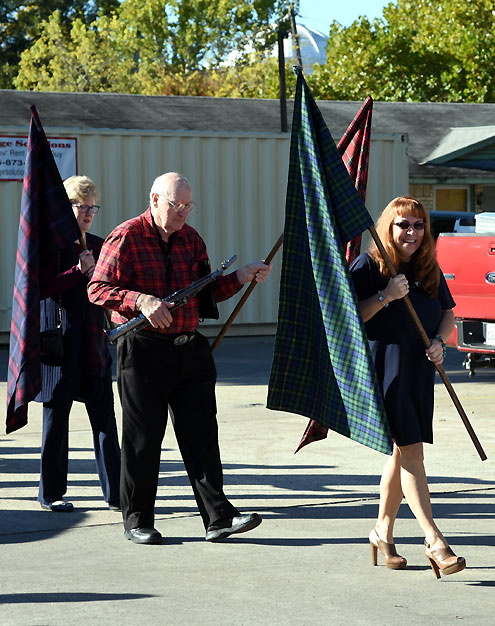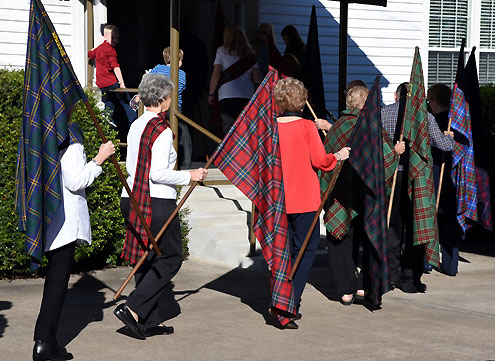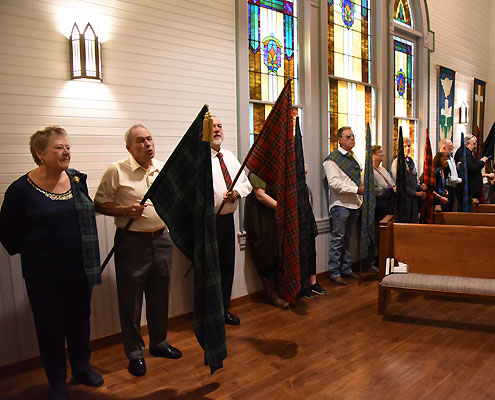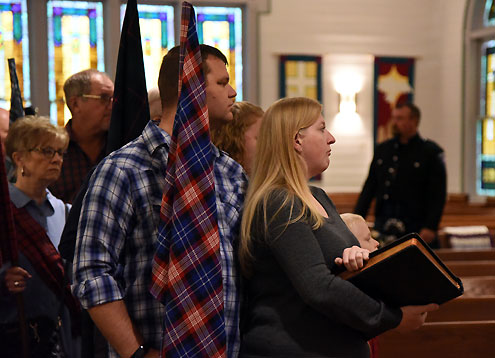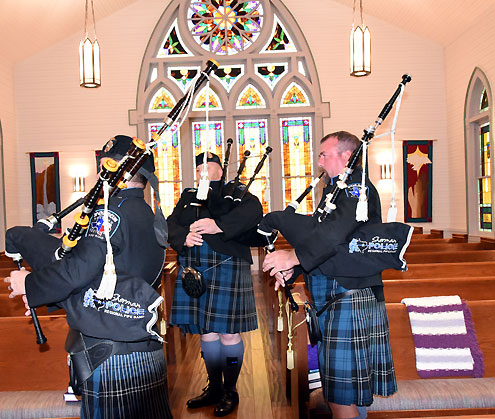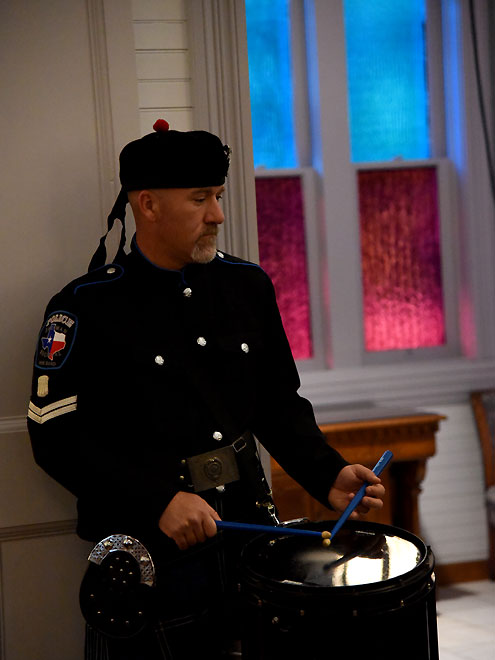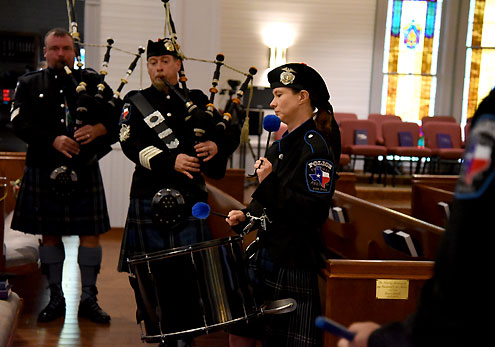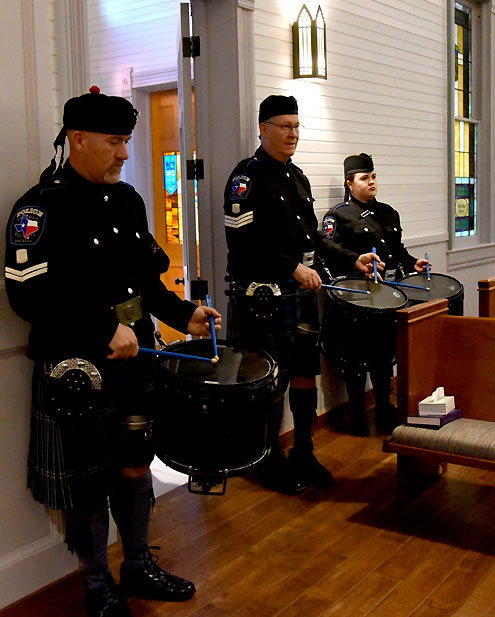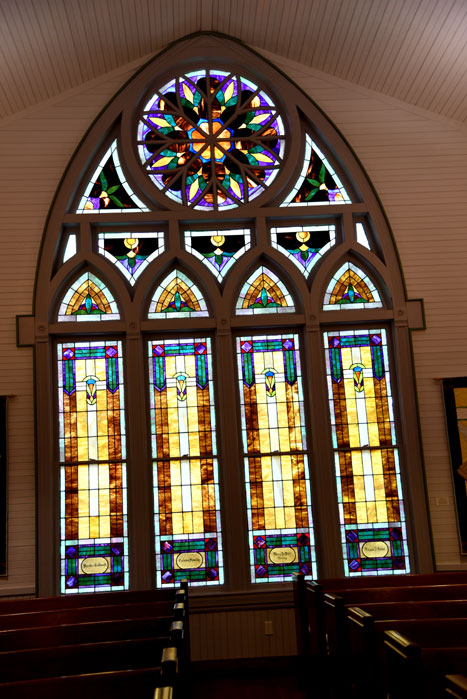 photos by Allen Rich