Obituaries
Ruby Sisson
Oct 27, 2018
Ruby was born on May 29, 1934 in Ivanhoe, Texas, the daughter of John Daniel "Jack" and Letha Aminease (Wiles) Simer. She married Bobby George Sisson in Honey Grove on September 14, 1952. The Sissons raised their four children in Welch and in Ravenna, Texas and were longtime members of the Church of Christ. Ruby was most currently a member of Midway Church of Christ in Bonham.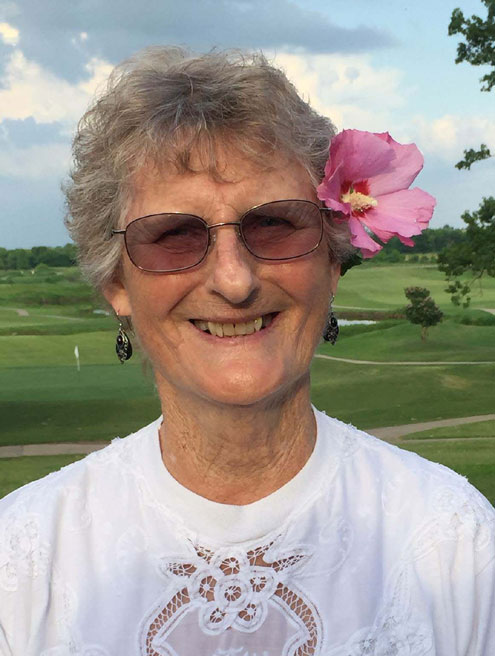 Survivors include her second husband, Jackie Sisson, of Ravenna; her sisters, Kathryn Harjo and husband Hans of Bonham and Shirley Herriage and husband Jerry of Lamasco, along with numerous nieces and nephews. Surviving children are: Patricia St. John and husband Kenneth of Ravenna; Wayne Sisson of Lubbock; Danny Sisson of Longview; and Gary Sisson and wife Maureen of McKinney, along with 13 grandchildren and 26 great grandchildren.
Ruby was well known for her skills as a cook and hostess. Her pecan pies were a frequent request at any gathering and were considered the very best by those who had the privilege of tasting them. Her gentle smile and soft voice made those of us who knew her feel cared about and important.
Funeral service for Ruby Mae Sisson is scheduled for 2:00 p.m. Monday, October 29, 2018 at Cooper-Sorrells Funeral Home Chapel in Bonham, Texas. Visitation will start at noon, just prior to service. Officiating will be Bro. Ronnie Hammond. Interment will follow at Fairview Cemetery in Fannin County. Ruby Mae Sisson of Ravenna, a loving wife, mother, sister, friend and servant of Christ, departed this life for her reward in Heaven on Friday, October 26, 2018.
Serving as pallbearers will be grandchildren Kyle Sisson, Kerry Sisson, Aaron Sisson, Spencer Sisson, Dakota Sisson and Ethan Long.