Obituaries
Claude Wix
Oct 27, 2018
Bonham, Texas -- Funeral services for Claude Macon Wix is scheduled for 10:00 a.m. Monday, October 29, 2018 at Cooper-Sorrells Funeral Home Chapel in Bonham, Texas. Visitation will be held from 6:00 p.m.-8:00 p.m. Sunday, October 28, 2018. Officiants will be Bro. Lyn Holly assisted by Bro. Brett Castle. Interment will follow at Willow Wild Cemetery. Mr. Wix went to be with his heavenly father at 2:32 a.m. on Friday, October 26, 2018 at the age of 84.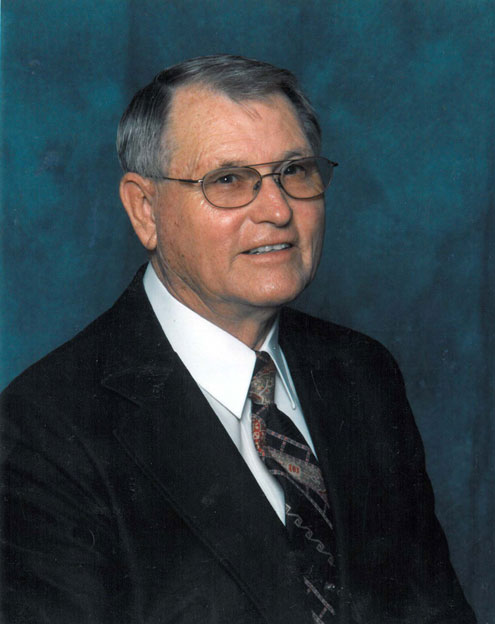 Claude Macon Wix was born in Dodd City on May 14, 1934 to a Leon C. Wix and Ruby (Raines) Wix. Claude married Earlene Gilbreath on February 11, 1959. They were married for 43 years until her death in 2002. He then married Nadine May who was a devoted companion to him for 12 years until his passing.
Claude never met a stranger; he loved the Lord and has spent most of his life sharing Godís word with others. He was a devoted member and deacon of Calvary Baptist Church in Bonham for 46 years.
Claude loved to be outside working in his yard; he was the happiest when he was mowing the grass or weed eating. Claude loved old cars and for many years he could be seen on the square in Bonham with his 54 Buick.
Left to cherish his memories is his wife Nadine, son Bryan Wix and wife Jamee, daughter Kim Hagerty and husband Mike, step-daughter Cindy Mahoney and husband Mike, and step-daughter Janett Lane and husband Gary. Claude leaves a legacy of 10 grandchildren Jason, Jennifer, Madison, April, Lamar, Bud, Amanda, Jessica, Crystal and Willie and 11 great grandchildren who all knew him as Pepa.
He is preceded in death by his first wife Earlene and his daughter Andrea.
Serving as pallbearers will be Jason Wix, Lamar Hagerty, Bud Hagerty, Willie Wilhelm, Charles Jones and Ronnie Sudderth.
To convey condolences or sign an online registry, please visit www.coopersorrells.com