School News
Honey Grove Warrior Band has advances to State UIL Marching Contest
Oct 30, 2018
Honey Grove, Texas -- The Honey Grove Warrior Band has advanced to the State UIL Marching Contest. State competition will be November 6 in San Antonio.
The band has 75 members and the drum majors are Laura Bell and Dean Barensprung.
The band directors are James & Daisey Edwards.
Since the seniors' 8th grade year in band, they have been to state marching in 2015, 2017, 2018. They were the TMEA Honor Band in 2015 and Honor Band finalists in 2017. They have earned sweepstakes all 5 years in band.
The community is extremely proud of all these talented student-musicians and their accomplishments thus far!
There are 17 Class 2A schools from across the state of Texas remaining in the competition.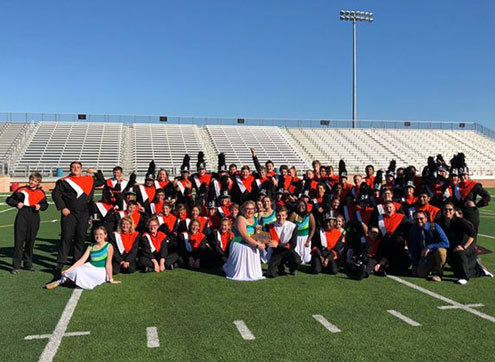 Honey Grove Warrior Band