Obituaries
Rod Harrison
Nov 1, 2018
Bonham, Texas -- Graveside services for Rod Harrison, 70, of Bonham will be held at 12:00 p.m. on Saturday, November 3, 2018 at Elwood Cemetery in the Elwood Community near Ivanhoe, under the direction of Wise Funeral Home. Rod passed away on October 31, 2018. He was born December 29, 1947 in Bonham to Villiard Morris Harrison & Katherine Louise Baker Harrison.
Rod attended North Fannin High School and was in the first graduating class of Sam Rayburn in 1965. He served in the US Army soon after High School. He served 3 tours during Vietnam, where he was a paratrooper and part of Special Forces and was the recipient of 3 Purple Hearts and many other commendations. He and his good friend Chester owned and operated a heating and air conditioning company in Irving. While in Irving Rod met Melody Mize. They married on September 01, 1989 in Ivanhoe. He then moved back to Fannin County, and was a stay-at-home dad, raising his 3 kids.
Rod was a substitute teacher at Sam Rayburn on many occasions. He volunteered as the groundskeeper for the Sam Rayburn baseball/softball fields for over 20 years. Sometime later one of the baseball fields was named after him. He was also very active in the concessions would manage the scoreboard for basketball games and participated in multiple other school functions and activities. He continued this until his health declined and he wasn't able to do it any longer. He loved to hunt dove and deer and was an avid reader and a history buff. Rod was a member of Elwood Baptist Church for many years.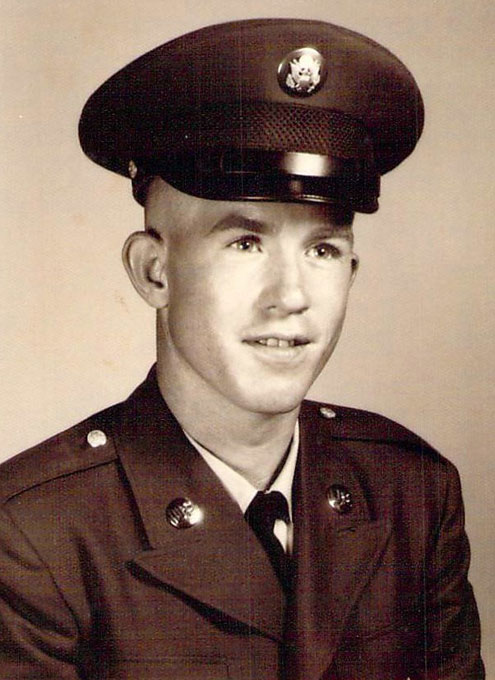 He was preceded in death by his parents, Villiard Morris Harrison & Katherine Baker Harrison; and a brother, Thomas Harrison.
Surviving are his wife of 29 years, Melody Lucille Harrison; daughter, Kirbee Walker and Zane of Wichita, KS; two sons, Clayton Harrison of Commerce, TX and Timothy Harrison and Kymber of Ivanhoe; three grandchildren, Trenadi Leftrick, Jordan Leftrick and Colden Harrison; two sisters, Helen Meador of Sulphur Springs and Kathy Kelsoe and husband David of Kingwood, TX; sister-in-law, Wanda Harrison of Bonham; .; numerous nieces, nephews and other family members
Pallbearers will be Michael Rodney Meador, Anthony "A.J." Curtis, Zane Walker, Chris Reeves, Dustin Russell, Jeff Harrison.
Honorary pallbearers will be Clayton Harrison, Timothy Harrison, Montana Meador, Patrick Kelsoe, Jordan Leftrick, David Kelsoe, Daniel Ray Harrison, Colden Harrison and William Walker.
The family will receive friends at 11:00 a.m. - 12:00 p.m. Saturday, 1 hour prior to the service on Saturday, November 3, 2018 at Wise Funeral Home.
An online guestbook is available at www.wisefuneralhome.com.
In lieu of flowers, donations may be made to The National League of MIA/POW Families, https://www.pow-miafamilies.org/how-you-can-help.html or Vietnam Veterans of America Agent Orange Outreach, https://vva.org/what-we-do/outreach-programs/agent-orange/.