Obituaries
Lucy Ann Gaulden Griffitt
Nov 5, 2018
Leonard, Texas -- A funeral service for Mrs. Lucy Ann Gaulden Griffitt, 89, of Leonard is scheduled for Tuesday, November 6, 2018 at 11:11 a.m. at the Leonard Church of Christ. Lucy Ann's grandsons will be conducting her funeral service. Burial will be in the Leonard Cemetery. Family visitation and viewing will be from 10:00 a.m. until service time at the church.
Lucy Ann was born November 11, 1928 in Celeste. Her parents were Charlie and Stella Gilmore Gaulden. She married W.C. "Griff" Griffitt June 1, 1946 at Celeste. She was a graduate of the Celeste ISD and she earned a B.S. Degree from East Texas State College. She was a member of Delta Kappa Gamma, the Fannin County Retired Teachers and the Leonard Church of Christ. After retiring from the Leonard ISD she was a great help to her husband, W.C. Griffitt, with Griff's Landscaping. She passed away Saturday November 3, 2018 at the Leonard Manor.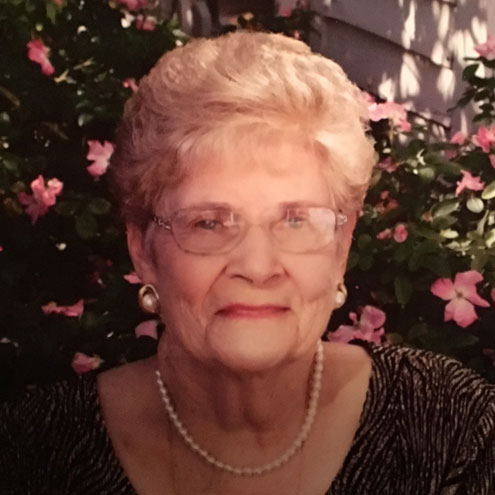 Lucy Ann is survived by her son and daughter-in-law: Glenn and Louise Griffitt of Leonard; her daughter and son-in-law: Sue and Gary McDonald of Leonard; her daughter, Bettye Barker, of Leonard; her 7 grandsons, her 10 great-grandchildren; several nieces and nephews.
She was preceded in death by her husband of 64 years, W.C. "Griff" Griffitt, her brothers, Joe Gaulden, Charles Gaulden and Glenn Gaulden and her sister, Oneida Anderson.
In lieu of flowers, memorial gifts may be made to "In Search of The Lord's Way" and/or the Alzheimer's Association.
Turrentine-Jackson-Morrow Funeral Home of Leonard is in charge of arrangements. An online registry may be signed at www.tjmfuneral.com.