Columnists
Crow's-Feet Chronicles: Christmas was the cat's meow
Dec 10, 2018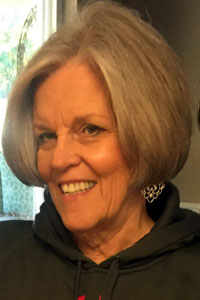 We parents have always been saps. Forty-one years ago, my infant daughter, who had no control over her bladder, was unable to feed herself, and couldn't focus both eyes in the same direction, said clearly, "I want a Cabbage Patch doll for Christmas." I was pathetic then and I'm still pathetic. When our children or grandchildren speak, we listen. When they cry, we start the motor of the car. When they threaten to stop breathing, we salivate, grow fur, and become predatory.

Every year, one of my kids wanted a particular toy for Christmas, for which the demand exceeded the supply by about 335,000. Every kid in town had it on his list. The toy was advertised on television, beginning in June, with the approach that if it wasn't under your tree on Christmas Day you were an unfit parent and your child would grow up to rob convenience stores wearing pantyhose over his face. By September, my child had built up to such a pitch that if he didn't get this particular toy, he may give up on breathing. By October, every store in my area was sold out of the toy, with no hope of getting a new order in. But the television teasers continued. By mid-November, I had driven 1,800 miles in search of the toy, following tips from friends that a discount house in the northern part of Texas had two left, or a toy dealer has one under the counter that was damaged but negotiable. Then just before Christmas I would race a little old grandmother to the counter and snatch the last toy on Earth from her fingers, buy batteries and put it under the tree.

The child much preferred snapping the air pockets of plastic packing material. Why did we do it? How were we manipulated into buying toys we could not afford and that held their interest for a matter of minutes? I guess I had a short memory of Christmases past. Like the horse we gave our daughter. He was brown and sucked up eighty gallons of water a day through his face. He lived with us for three years. He attracted flies and disliked the sensation of anything on his back. He was ridden twelve times in three years.

Then I think about the ping pong table we gave our older son. It held books, coats, dirty laundry, lunch bags, stuff that had to go to the cleaner, and stacks of old newspapers. You couldn't see the TV over it, and it eventually went to the garage, where it warped.

My younger son got a full set of encyclopedias containing 3,000 illustrations. That was supposed to bring a new level of culture to the family, and I recollect they were used twice: first to point out pictures of Eve, who was naked in Volume V, and second, to hold open the door when the new sofa was delivered.

Don't ask me why we gave the kids a plastic swimming pool for Christmas. It was officially dedicated on the morning of June 1 and officially closed on the evening of June 1, when it was noted that a small boy in the neighborhood had drunk five glasses of grape Kool-Aid and had not left the pool in twelve hours.

I wish Christmas was simpler, like those of my childhood. I remember the year Santa brought a kitten to my sister Kathy. When we walked into the living room on Christmas morning, there was that fluffy yellow kitten, meowing like an untamed smoke alarm and tied to the chair leg with a ribbon. Kathy was SO excited. She ran to the kitten and quickly released it from the chair leg.

We never saw that cat again.