Sports
Lindsay Lady Knights advance to regional tourney for 10th consecutive year
Nov 7, 2018
Bridgeport -- The Lindsay Lady Knights have advanced to the regional volleyball tournament for the 10th year in a row by defeating Archer City, 3-1.
Lindsay turned back Archer City 26-24 in a pivotal first set and then dominated the second set, 25-10.
Archer City responded with a 25-23 victory in the third set, but Lindsay took the match with a 25-17 win in the fourth set.
The Lady Knights had four players with double-digit kills, led by Ashley Fleitman's 18 kills, Rachel Metzler finished with 14 kills, Makenzie Fleitman put down a dozen kills and Brianna Craigie had 10 kills.
Ashley Fleitman handed out 26 assists, Kaylee Colwell had 21 assists and Kylee Fleitman dished out two assists.
Olivia Hertel had a team-high 15 digs, Macey Ott had two kills and a pair of blocks, Kathryn Worth came up with eight digs and Kloe Copeland drilled two aces through the Archer City defense.
Lindsay (38-3) will face Moody at 5:00 p.m. on Friday, November 9 in the Region II-2A semifinals to be played at Weatherford High School.
Lindsay stats vs. Archer City were:
Ashley Fleitman 3 aces, 18 kills, 7 digs, 26 assists
Makenzie Fleitman 12 kills, 8 digs
Kaylee Colwell 8 digs, 21 assists
Rachel Metzler 14 kills, 7 digs
Olivia Hertel 2 aces, 15 digs
Kylee Fleitman 2 assists
Kathryn Worth 8 digs
Brianna Craigie 10 kills, 3 digs
Macey Ott 2 kills, 2 blocks, 2 digs
Kloe Copeland 2 aces, 5 digs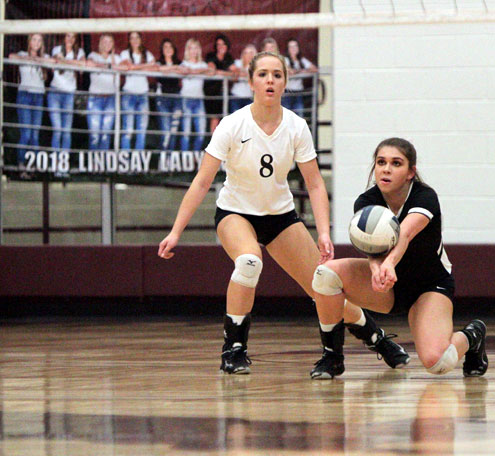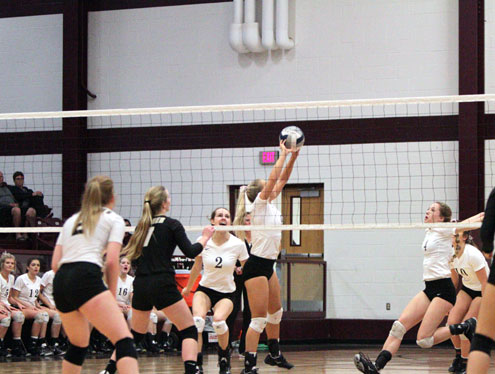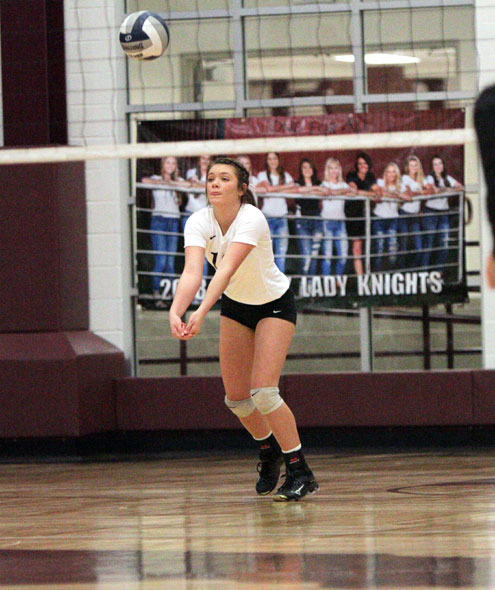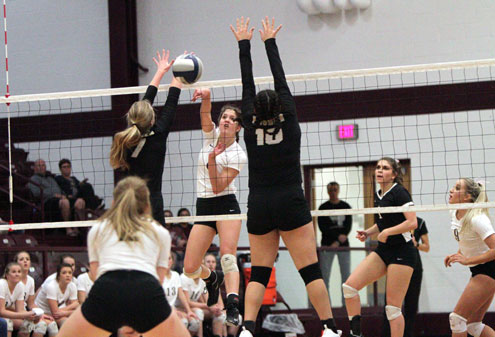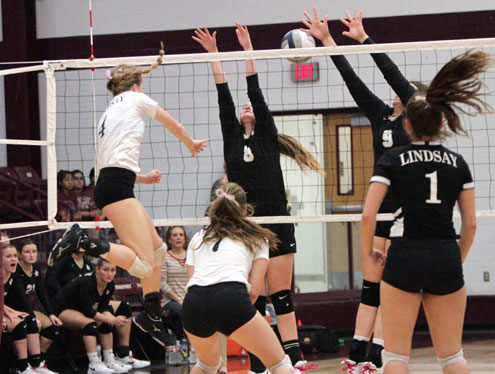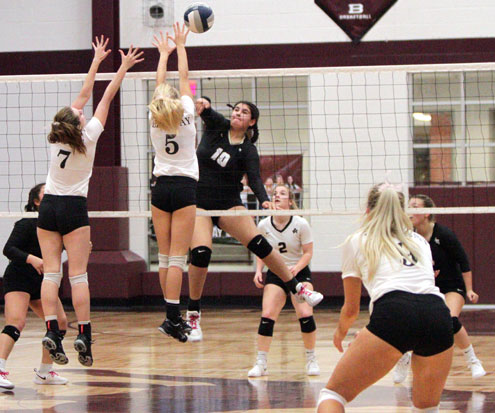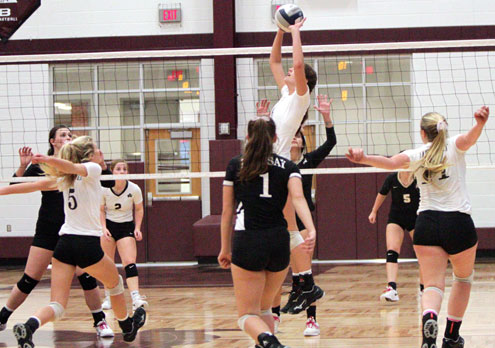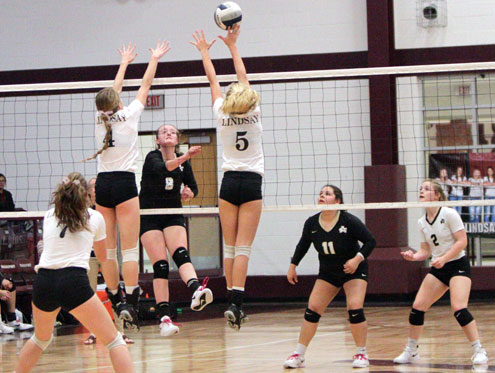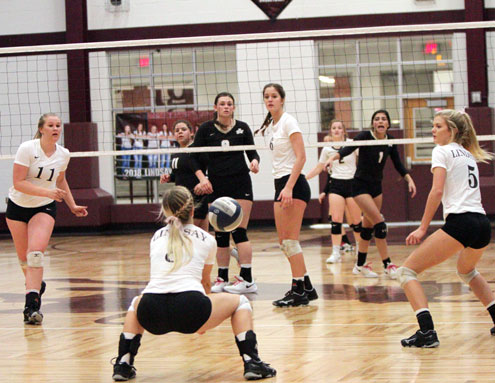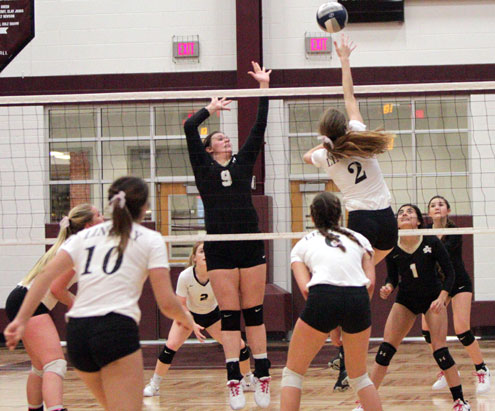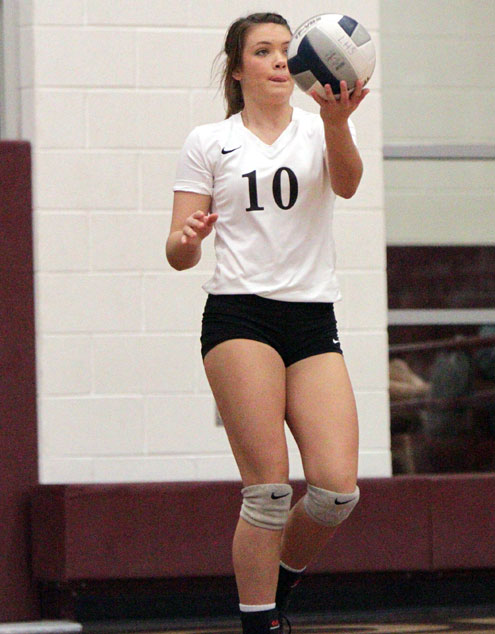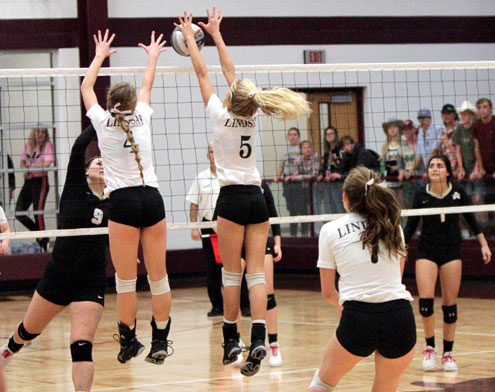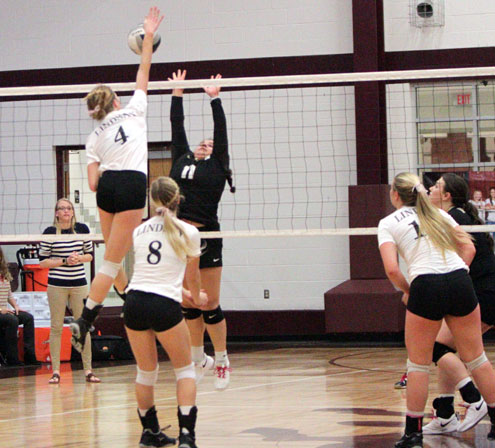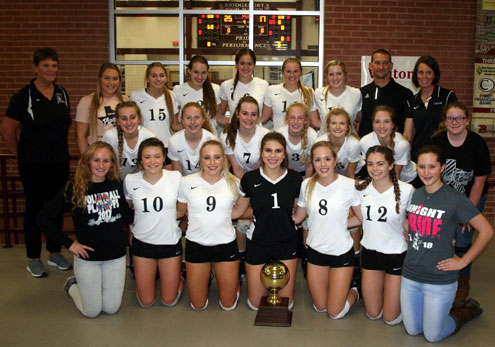 (photos courtesy of Lindsay ISD)