Obituaries
Melvin Paul Palmer
Nov 7, 2018
Bonham, Texas -- Funeral service for Melvin Paul Palmer, 68, of Bonham, Texas will be at 3:00 p.m. on Friday, November 9, 2018 at Cooper-Sorrells Funeral Home Chapel in Bonham, Texas. Bro. Denny Tompkins will officiate. Interment will follow at Willow Wild Cemetery. Mr. Palmer passed away of non-alcoholic cirrhosis of the liver due to undiagnosed diabetes on Monday, November 5, 2018 at Texoma Medical Center in Denison, Texas.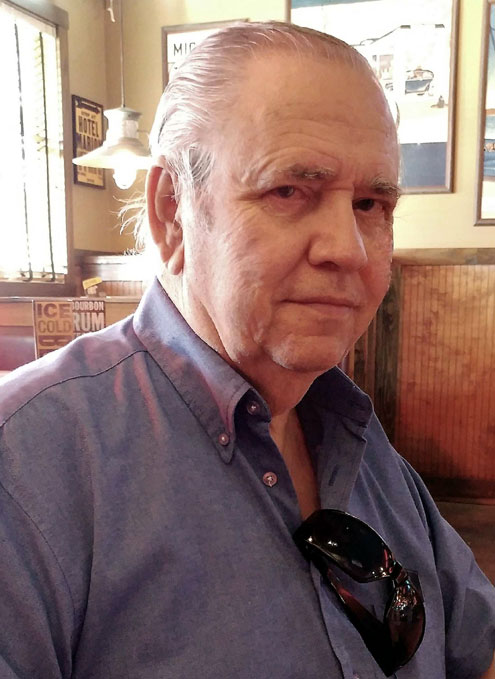 Melvin Paul Palmer was born in Dallas, Texas on July 22, 1950 to Thomas Ruben and Dorace Faye (Corder) Palmer. He was a graduate of Southlake Carroll High Class of '68 in Southlake where he was raised. Melvin and his wife, Patricia Ann (Rogers) Palmer, married and started their new adventure of life on February 13, 1969 in Grapevine, TX. He had accomplished many things throughout his young life of 68 years. Melvin worked with his dad at the family owned wrecking yard and then went on to managing/owning his own restaurants. He was an EMT in Oklahoma and Fannin County. Melvin later went to work at the Bonham Police Department as a dispatcher. This is where in 1988 he received a Silver Star from the American Police Hall of Fame for maintaining excellent communications during an incident. In 1990 he was noted in the local newspaper for his professionalism during a local bank robbery. As time went along he became a Correctional Officer at the Buster Cole Facility. Hating to leave a job that he loved for 17 years he retired at the age of 62, to be with his loved ones.
He is survived by wife, Patricia Palmer of the home; sons, David Palmer of Sherman and Michael Palmer of Bonham; grandchildren, Michael II, Matthew, Wendy, Elizabeth and Emily; great grandchildren, Luke, Jayden and Westin; and sister, Viola Burks of Gainesville.
He is preceded in death by his parents and brother, Douglas Earl Palmer.
Serving as pallbearers will be Chief Mike Bankston, Chief William Robertson, Chris Widner, Sgt. Kimberly Jones, Sgt. Harold Kuhn, and Mikeil Justice. Honorary pallbearers will be Rick Palmer, Scott Palmer, John Kennedy, and Eddie Rogers.
Family visitation will be on Thursday, November 8, 2018 at Cooper-Sorrells Funeral Home Bonham, Texas from 6:00 p.m. to 8:00 p.m.

To convey condolences or sign an online registry, please visit www.coopersorrells.com