Obituaries
Joel 'Joe' Lee Isom
Dec 7, 2018
Savoy, Texas -- Joel "Joe" Lee Isom, 74, of Savoy, Texas, was called home to our Lord on Tuesday, December 4, 2018 at Texoma Medical Center surrounded by his loving family.
Joe was born on August 7, 1944 to A.L. and Martha Isom in Morenci, Arizona. Joe graduated from Bells High School in 1962. He was a veteran of the U.S. Navy, serving from 1963 – 1968 and was a Vietnam Veteran.
Joe retired from Grumman after 25 years of service. He was a lifelong member of Bells First United Methodist Church.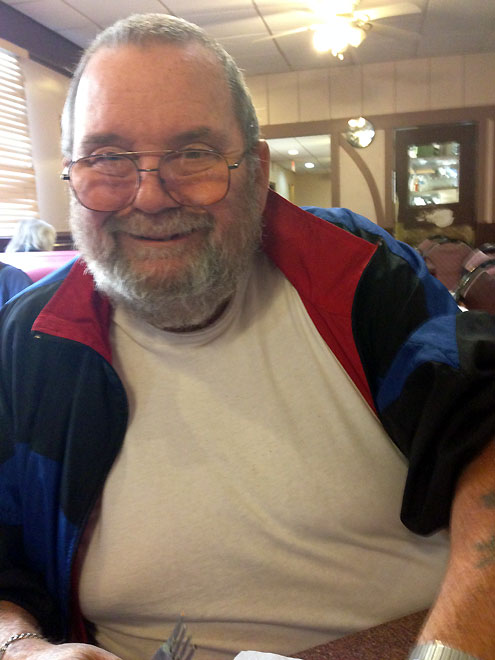 Joe is survived by his beautiful bride of 51 years, Carolyn Sue Pool. He was the proud father of three children: son, Jody Isom, wife Sonya and grandson Andy of Dallas; daughter, Anissa Isom of The Colony; daughter, Krista Isom of Denton; sister, Dolores Pell of Bells; brother-in law, Don Ray Pool of Sadler; sister-in-law, Joyce Collins of College Station; several cousins, nieces, nephews, and lifelong friends.
He is preceded in death by his parents A.L & Martha Isom; cousin & dear friend James Henry Watson.
Graveside services will be officiated by Pastor Wally Butts on Saturday, December 8 at 2:00 p.m. at Rose Hill Cemetery. Visitation will be held on Friday, December 7 from 6:00 p.m. to 8:00 p.m. at Mullican-Little Funeral Home in Bells, Texas.
Memorials may be made to: The American Legion Post #0536, P.O. Box 290, Bells, TX 75414 or
Bells First United Methodist Church, P.O. Box 155, Bells, TX 75414
Oh Lord it's hard to be humble
When you're perfect in every way
I can't wait to look in the mirror
Cause I get better looking each day
To know me is to love me
I must be a hell of a man
Oh Lord It's hard to be humble,
But I'm doing the best that I can