Religion
Sunday morning procession in Bonham honors the Virgin of Guadalupe
Dec 17, 2018
Bonham, Texas -- To honor Juan Diego's sacred vision of the Virgin Mary on December 9, 1531, a Sunday morning procession slowly made its way through Bonham on December 9, 2018, marching along to the sounds of Mariachi Aguilas De America.
The Day of the Virgin of Guadalupe (Día de la Virgen de Guadalupe) is a popular Catholic feast, as evidenced by the lengthy procession that filed up West 5th Street, turned north on Main Street and marched along 10th Street to St. Elizabeth Catholic Church in Bonham.
Many regard the Virgin of Guadalupe as the most popular religious image in Mexico and the event in Bonham drew participants from communities across North Texas.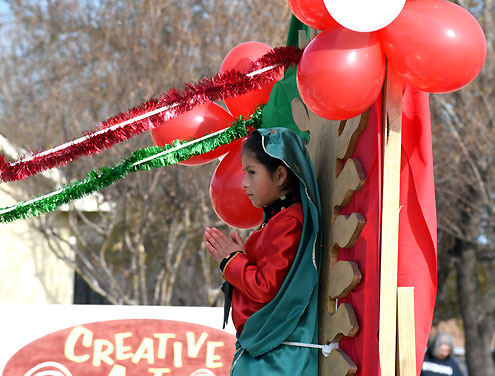 In addition to the mariachi band from Fort Worth and at least two dance troupes and dozens of people walked along the route to the church.
Roses are an intregral part of the 16th century Roman Catholic icon. Traditional Catholic accounts tell of Juan Diego's vision of a young Virgin Mary and her request for a church to be built at the site. When the Spanish Bishop asked for proof of Juan Diego's apparition, he returned with roses even though it was wintertime.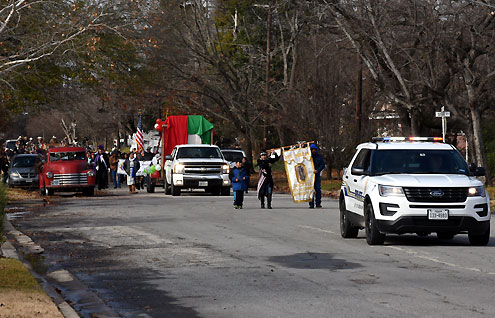 Bonham Police escort the procession up West 5th Street.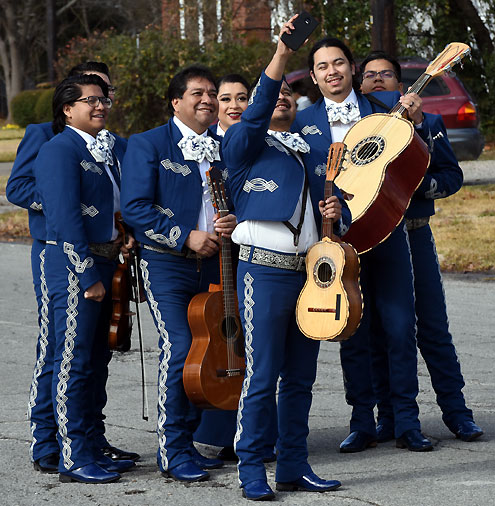 Mariachi Aguilas De America pauses for a selfie before joining the parade.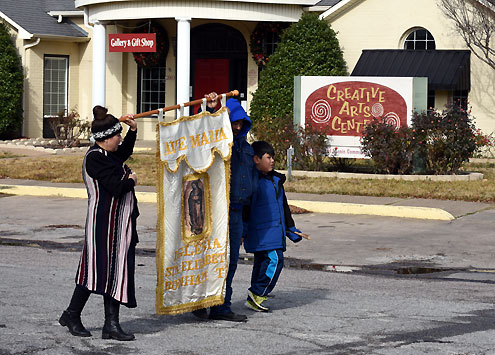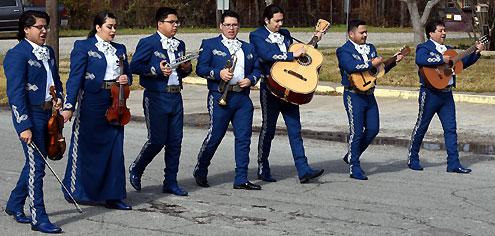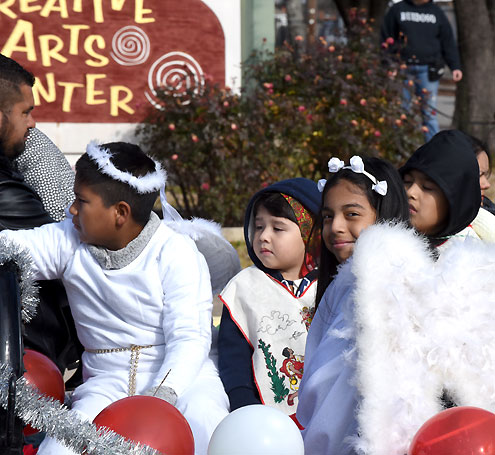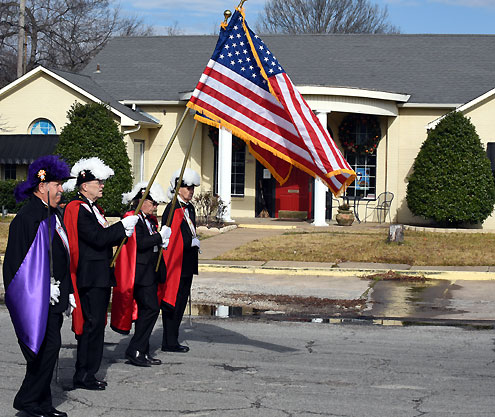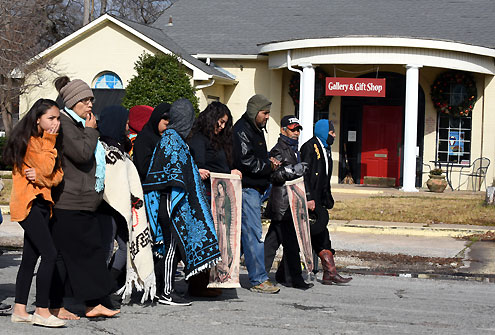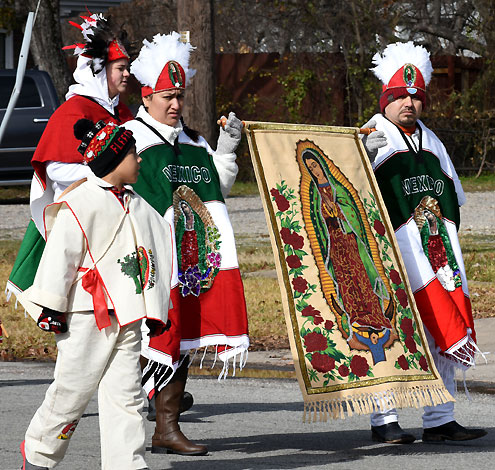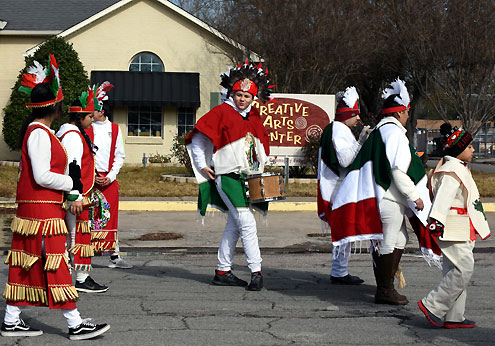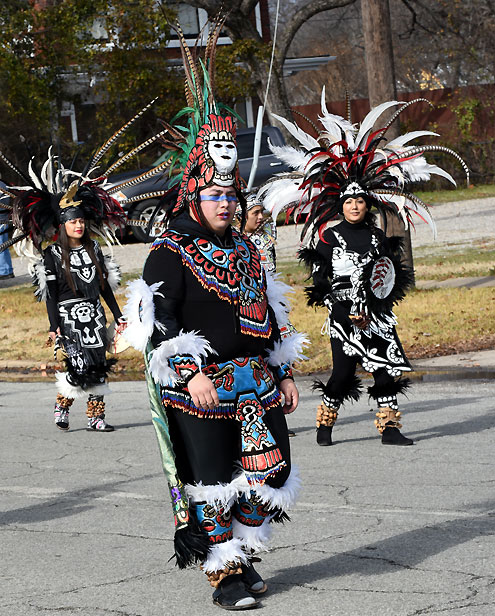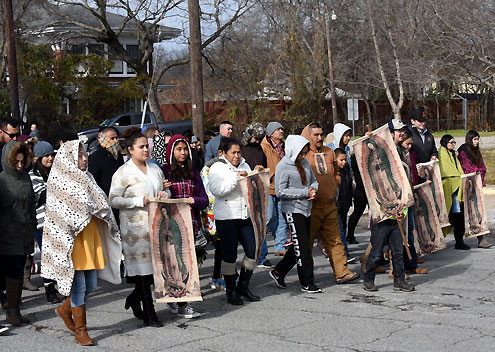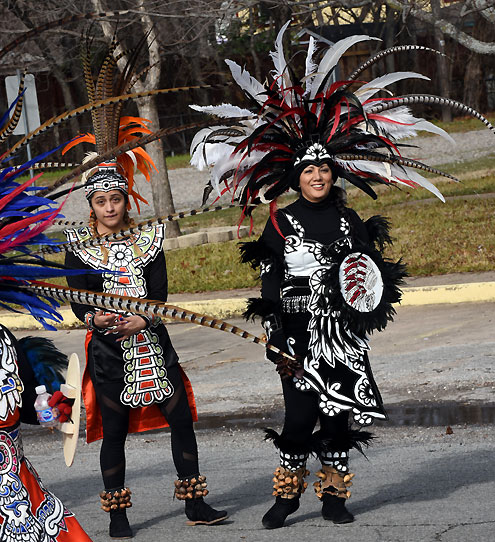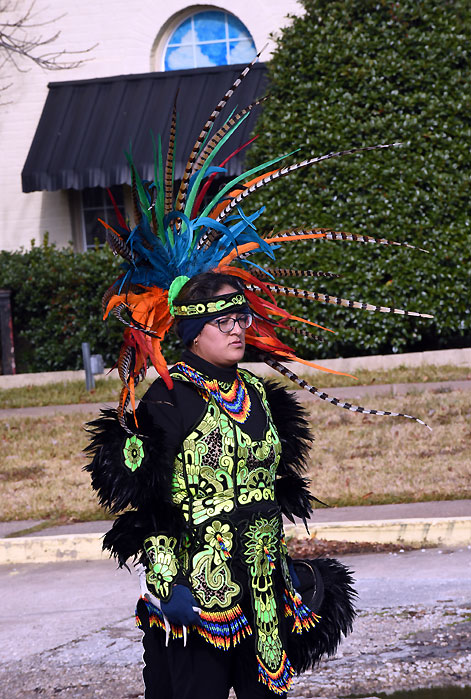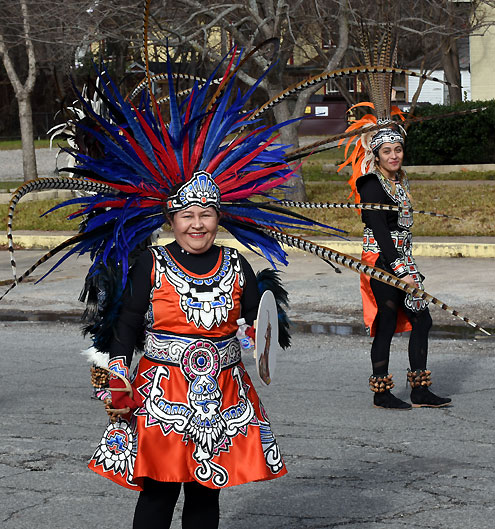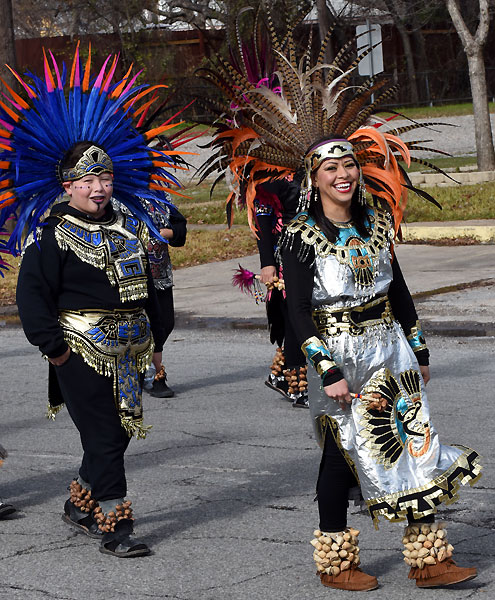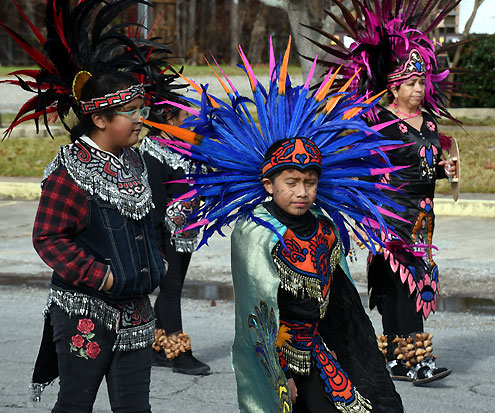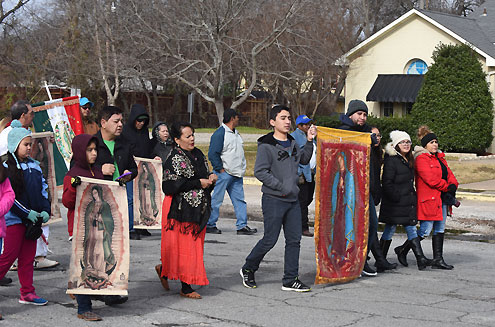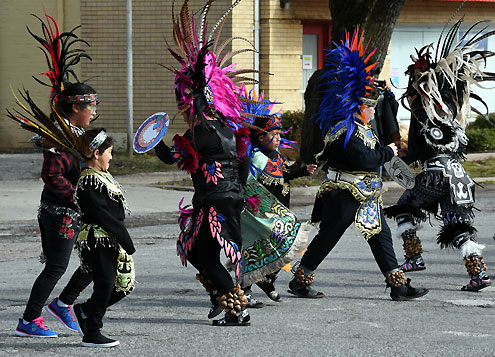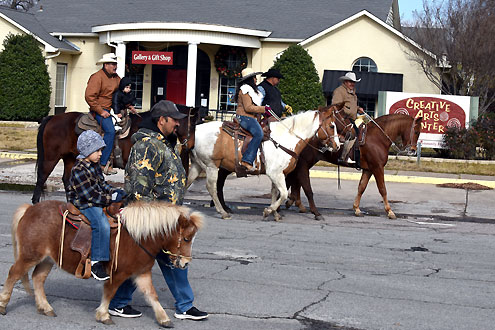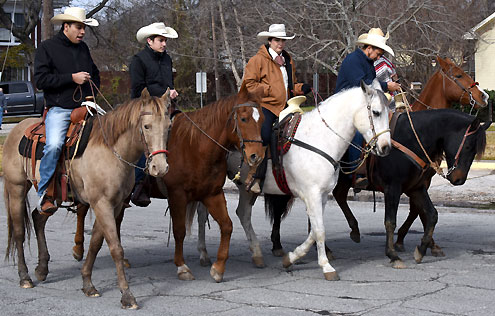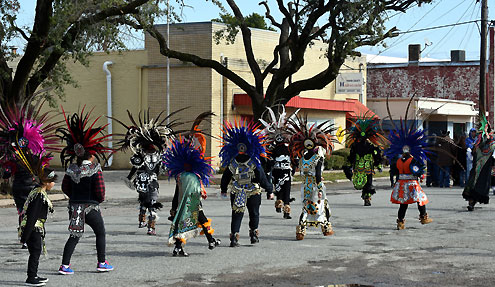 photos by Allen Rich