Obituaries
Jack Cawthon
Dec 13, 2018
Van Alstyne, Texas -- Jack Cawthon was born on November 18, 1944. "Big Jack" was a gentle giant and a rock to many. He loved people and helping others in need. He had a kind spirit that could calm a room of people. His heart was big, his word was gold, and he spoke the truth. He was married 47 years to his loving wife, Kay.
He fiercely loved and protected Kay and his daughter Amanda. He delighted in fishing with his grandson Gabriel who brought him so much joy and laughter. He was so proud of Amanda and her husband John, whom he thought of as his own son. He was a hard worker and a kind leader, and he retired from the Texas Highway Department of McKinney.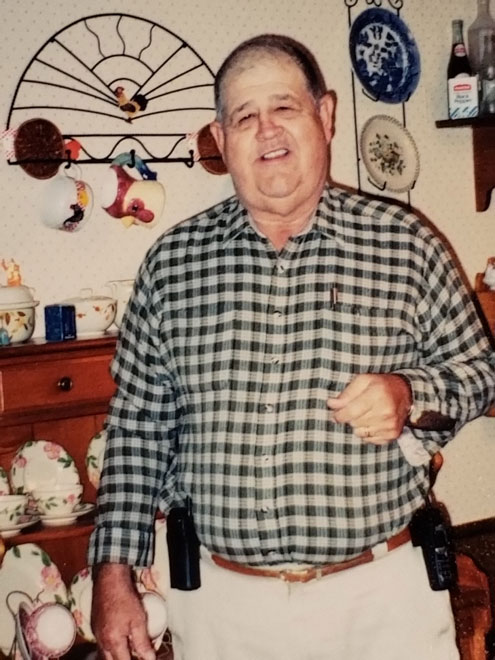 He is survived by his wife, Kay, his daughter Amanda and his son-in-law John Shelton, his grandson Gabriel Shelton, his brother Scotty Cawthon and many nieces and nephews.
He is preceded in death by his father and mother Aleck Dale and Lena Bell Cawthon, and his sister Melba Estep.
Services will be held at 2:30 p.m. Sunday, December 16, 2018 at Scoggins Funeral Home Chapel, with Minister Shannon Jackson, officiating. The family will receive friends Saturday, from 6:00 p.m. till 8:00 p.m. at the funeral home.
In lieu of flowers please donate to Tipton Children's Home in Tipton, OK or the Special Olympics.
Services are under the direction of Scoggins Funeral Home & Crematory, 637 W. Van Alstyne, Pkwy. Van Alstyne, TX; 75495. 903-482-5225.
You may sign the online register book at www.scogginsfuneralhome.com.