Lifestyles
Texoma Genealogy Group to meet Jan. 9
Jan 10, 2019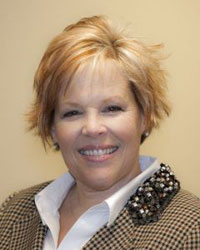 Sherman, Texas -- On January 9, 2019 Texoma Genealogy Group begins its 2nd year with a tremendously popular speaker, Patti Gillespie. Patti will speak on Military Records: Vital Records in Disguise.

Military records, both service and pension, are an amazing source of information. This presentation puts "flesh on the bones" of several individuals whose military records have been reviewed; it also goes through the steps on retrieving various records from different repositories and demonstrates how to link a family through these documents.

Patti always brings energy and humor to her classes. An avid hobby genealogist for 30 years, Patti formed Family Lines & Stories, her own research company; she has worked with clients all over Texas. Patti very much enjoys speaking and has spoken all over the north central Texas area. In 2017, Patti was asked to serve on 3 committees: Association of Professional Genealogists-Lone Star Chapter, Salt Lake Institute of Genealogy (SLIG), and the newest institute, Texas Institute for Genealogical Research. She was also chosen to be a speaker at the prestigious Roots Tech Conference, held in Salt Lake City which is attended by thousands around the world.

In 2016 Patti was selected to assist NARA Ft. Worth with indexing slave manifests and she spoke at the Texas State Genealogical Society state conference. In 2015 she performed as the chairman of the video and streaming portion of the national Professional Management Conference sponsored by the Association of the Professional Genealogists (APG), and she was awarded the Birdie Monk Holslaw IGHR award. She is a founding member and second term president of the Wise County Genealogy Society and she taught a six week beginner's genealogy course twice a year for 3 years in her community; Patti also serves on the boards for Wise County Historical Society and Wise County Historical Commission. We wonder what she does in her spare time!

Registration is not required to attend our free monthly meetings, held from 1:00 p.m.-3:00 p.m. on the 2nd Wednesday of each month (except June-August) at Sherman Parks and Recreation, 1002 N. Music Street, Sherman. We offer meetings that have "something for everyone." Mark your calendar to join us!

February 13 - (Cindy Barnhart), Bridging the Gap, 1880-1900

March 13 - (Kimberly Wells, Emily Fowler Library, Denton, Texas), We Don't Talk About Them

April 10 – (Carol Beck), Obituaries

May 8 – (Jake Mangum, UNT), The Portal to Texas History
September 11 (Cheryl Smith, Plano Haggard Library), Land Records

Although our meetings are free, donations or memberships ($10/yr or $15 for family) are used to pay for expenses and speakers.

Contact Cindy Barnhart at cbarnhart50@gmail.com, or 512-293-4398 or Carol Beck at carolsbeck@yahoo.com or 903-893-4000 with any questions. You can also find more information on our website at www.texomagenealogygroup.com.