Obituaries
Richard Lee Tuley
Jan 2, 2019
Leonard, Texas -- A homecoming celebration for Richard Lee Tuley, 74, of Leonard will be held at 10:30 a.m. Saturday, January 5, 2019 at Scoggins Funeral Home Chapel with Mark Owens officiating. Burial will follow in the Van Alstyne Cemetery. The family will receive friends on Friday, January 4, 2019 from 6:00 p.m. to 8:00 p.m. at Scoggins Funeral Home.
Serving as pallbearers are Dakota Farley, Jeff Harpole, Gregg Harpole, Roy Harpole, Mark Harpole, Tommy Freeman and Jesse Freeman.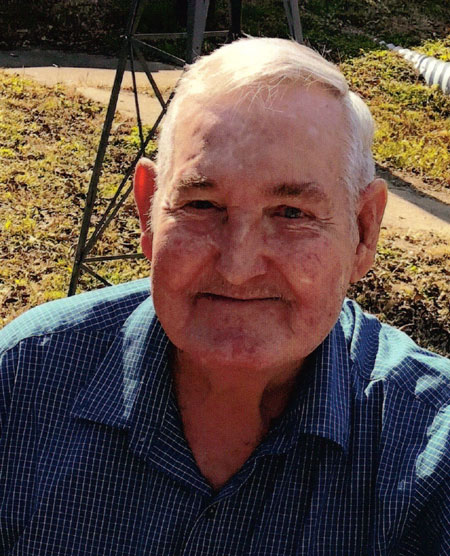 Richard Lee Tuley was in his home surrounded by his family on December 28, 2018 as he made his final breaths. Richard was born February 14, 1944 in Prosper, Texas to William P. and Liller Mae Davis Tuley. He was one of eleven children.
Richard enjoyed the outdoors and was known for being somewhat of the handyman. He enjoyed gardening and being a mechanic as well as remodeling and construction. But the best part of his life is his 18 grandchildren and 25 great-grandchildren as well as numerous bonus grandchildren. Richard married the love of his life Shirley Laverne Hankey Tuley on January 28, 1963 in McKinney. The two raised 3 daughters and one son.
Richard is survived by his daughters: Gayla (Danny) Geren of Leonard, Texas and Sheila (Doyle) Rutledge also of Leonard. Sisters: Belinda Freeman of Whitewright and Lois Harpole of Westminster. 16 grandchildren: 23 great-grandchildren.
Richard is preceeded in death by his parents. His wife Shirley of 51 years; Son: Ricky Tuley, daughter; Tina Farley; Grandson: A.J. Farley; Granddaughter: Jaclyn Rutledge Pierce and eight brothers and sisters as well as several nephews and nieces.
Services are under the direction of Scoggins Funeral Home & Crematory, 637 W. Van Alstyne Parkway, Van Alstyne, Texas. 903-482-5225. You may sign the online guest book at www.scogginsfuneralhome.com