Local News
McKinney Garden Club members and guests invited to 'Shop 'til you Drop'
Jan 7, 2019
"Shop 'til You Drop!"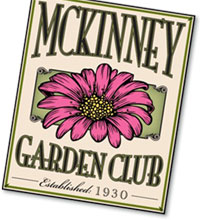 McKinney, Texas -- McKinney Garden Club members and guests will meet January 8, 2019 at 11:30 a.m. in the Church Street Auditorium for a silent auction.

Members donate items to auction off to help defray operational costs.

Club hostesses prepare and serve a light lunch.

Church Street Auditorium is located at 306 N. Church Street, McKinney, TX 75069.