Sports
Van Alstyne Lady Panthers 50, Bonham 41
Jan 9, 2019
Van Alstyne, Texas -- The Bonham Lady Warriors were on the road against the Van Alstyne Lady Panthers and both teams came into this contest at 2-2 in District 10-3A.
Van Alstyne took a 3-0 lead on a triple by Avery Duncan and the Panthers picked up eight points in the paint by Maegan Thomas as Van Alstyne led 16-4 at the end of the first quarter. Melanee Lewis had Bonham's points on a pair of baskets.
Averi Reeves had seven points in the second period, Lewis hit two more buckets and Journi Shellman hit a three-pointers as the Lady Warriors whittled Van Alstyne's lead down to 23-18 at the half.
Reeves nailed a triple early in the third period to make it a two-point game, 23-21, but that would be as close as Bonham would get on this night.
Van Alstyne led 40-34 going into the fourth quarter and pulled away late for a 50-41 victory.
Melanee Lewis led Bonham with 19 points, Averi Reeves scored 16, while Journi Shellman and Mary Dunigan each had three points.
Van Alstyne's Maegan Thomas led all scorers with 20 points, Avery Duncan dropped in a dozen points and Torin Riddick knocked down nine points.
Van Alstyne will travel to Whitewright on Friday, while Bonham hosts Howe.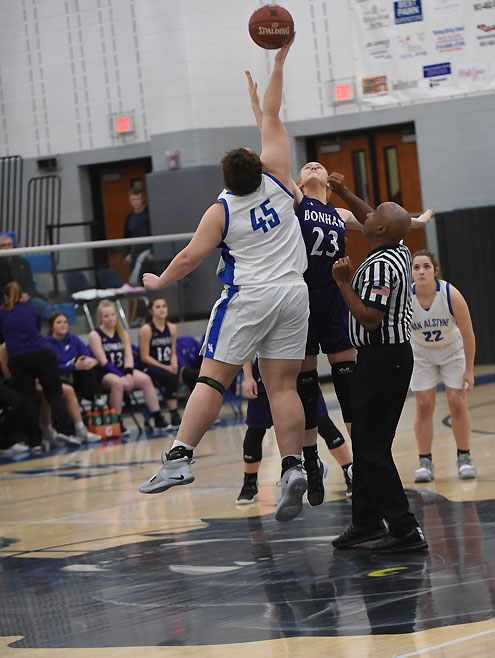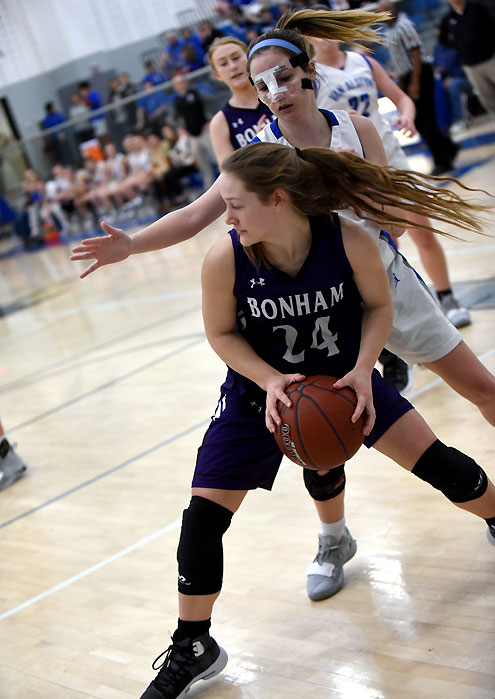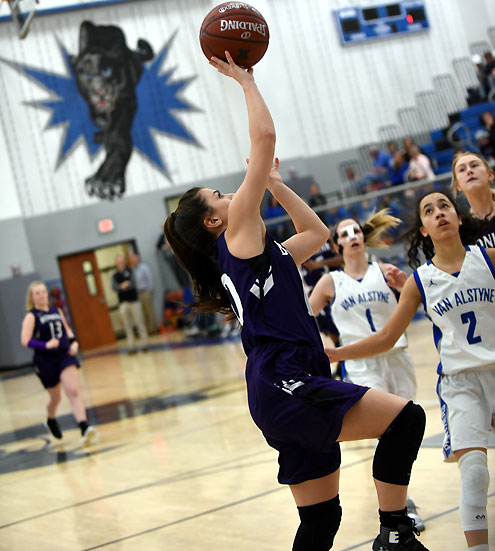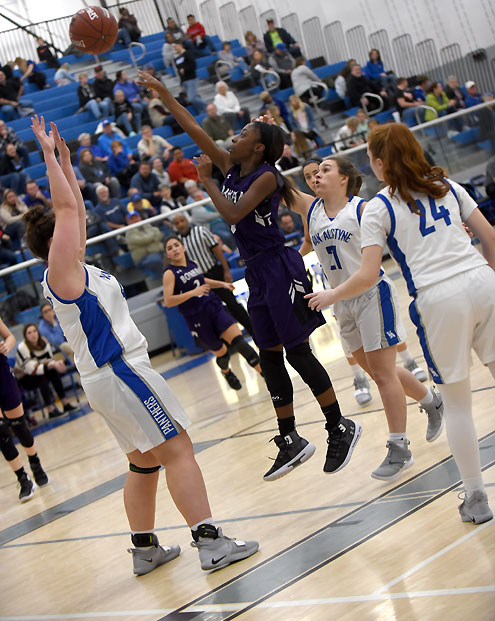 photos by Allen Rich