Sports
Bonham Warriors nip Van Alstyne at buzzer
Jan 9, 2019
Van Alstyne, Texas -- With their district winning streak on the line and trailing a spirited Van Alstyne team 43-41 with four seconds on the clock and the ball under their own basket, Bonham senior Josh Ukpe took the inbounds pass, sprinted through the defense and knocked down a three-pointer at the final buzzer to give the Bonham Warriors a wild 44-43 victory on the road.
Van Alstyne and Bonham were tied, 9-9, at the end of the first quarter, but Van Alstyne took a 24-20 lead into the locker room at halftime.
Van Alstyne had a double-digit lead, 37-27, as the fourth quarter got underway and the Panthers were still up by 10 points, 39-29, with six minutes remaining in the game.
Bonham senior point guard Tyler Rodriguez hit a bank shot and followed with a floater in the lane on the Warrior's next possession. Tanner Reeves drained a triple and suddenly it was a three-point game, with Bonham trailing, 39-36.
Upke hit a three-pointer and then sliced through the lane for a lay-up, however Van Alstyne had a two-point lead, 43-41, with four seconds showing on the clock.
Upke took the inbounds pass, raced through the Panther defense, and put up the game-winning triple at the buzzer for a thrilling one-point win, 44-43.
Josh Ukpe hit six three-pointers and led all scorers with 25 points, Tyler Rodriguez put up 13 points, Tanner Reeves finished with five points and Cam Reed hit a free throw.
Sam Tormos led Van Alstyne with 21 points and Tommy Leutwyler scored seven.
With the tough District 10-3A victory on the road, Bonham moves to 19-4 on the season and 4-0 in district.
The loss drops Van Alstyne to 1-3 in district.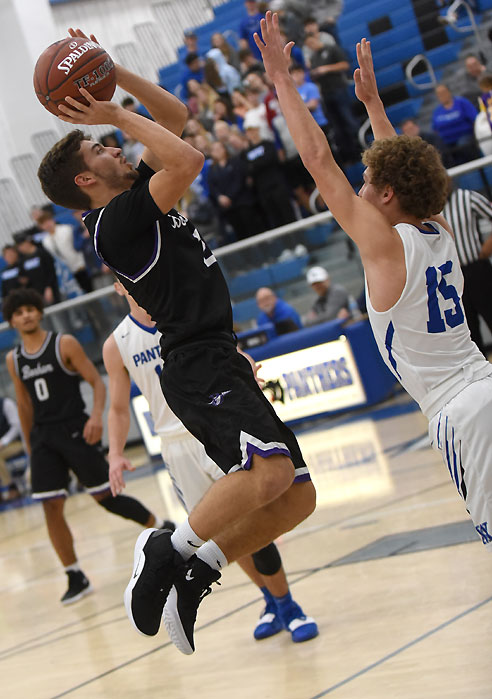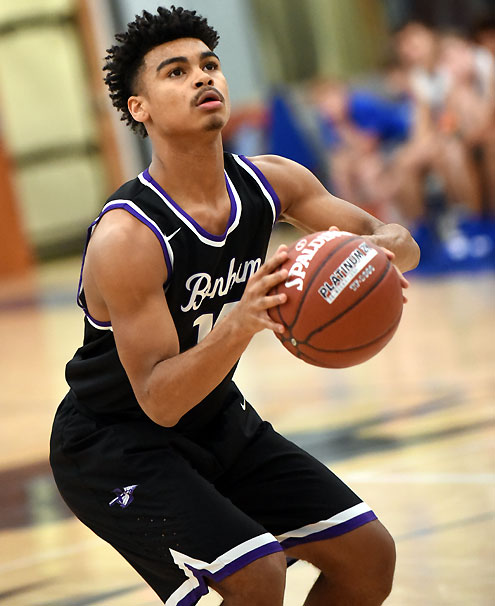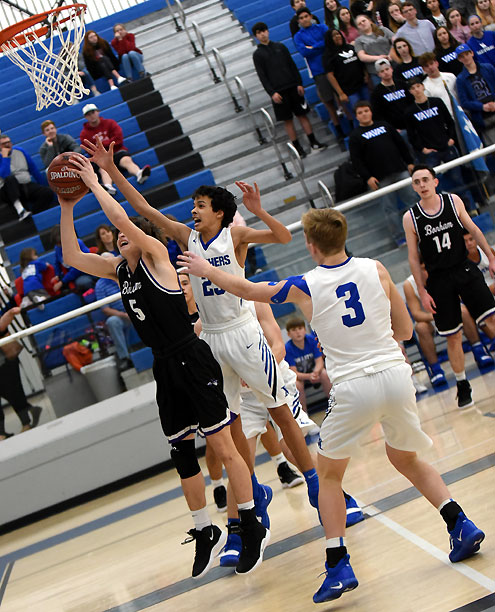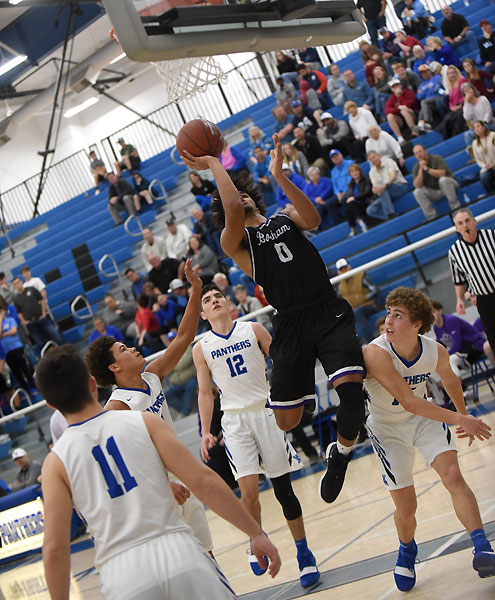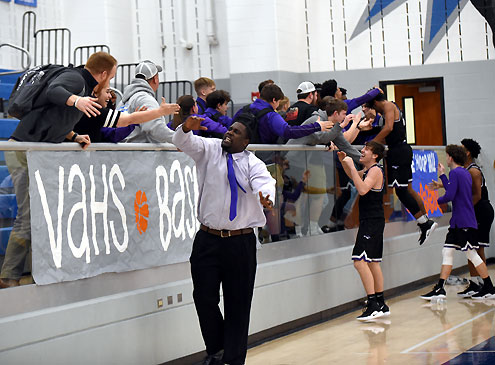 Bonham head coach Chris Williams and his Warriors celebrate with fans after the win.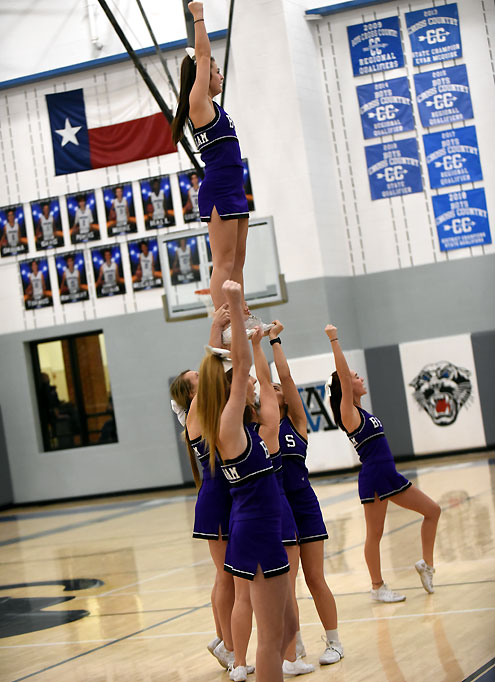 photos by Allen Rich