Local News
Bonham City Council has three seats up for election May 4
Feb 15, 2019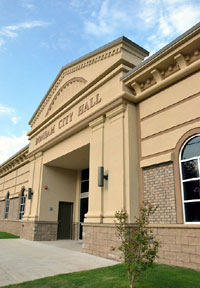 Bonham, Texas -- Three seats on Bonham City Council will be decided in the May 4, 2019 election and candidates may apply for a place on the ballot from January 16 until February 15.

Candidates must live in the ward the are running to represent, however all city voters can vote in all three races.

Terms for wards 2, 3 and 4 will be up in May. Those seats are currently occupied by John Trubey (Ward 2), H. Compton (Ward 3), and Jerry Gay (Ward 4). All are three-year terms.

Election day is May 4 and early voting will be April 22 to April 30. The days with extended hours during early voting have yet to be determined.

Potential candidates should contact Bonham City Secretary Heather Stockton at Bonham City Hall for more information.