Obituaries
Charles Gray 'Chuck' Barnes
Jan 9, 2019
Bonham, Texas -- Graveside services for Chuck Barnes, 61, of Bonham, Texas will be held at 11:00 a.m. on Saturday, January 12, 2019 at Brown Cemetery in Bonham, Texas, under the direction of Wise Funeral Home. Officiating will be Rev. Mike Burt. Chuck passed away on January 5, 2019. He was born February 16, 1957 in Dallas, Texas to Charles Gray Barnes Sr. & Shirley Ann Fitzwater Barnes.
Chuck was a 1975 graduate of Bonham High School and a 1978 graduate of Control Data Institute. He was a very intelligent man. He worked for a number of years at Docutel Inc. as an Engineer, and later for several years at Owl Tech as Vice President of Engineering. He was a Senior Hardware Specialist for Xerox and was co-owner of OTI LLC. Chuck retired in 2015. He loved working with his hands and tools in his garage, whether it be on his car, jet skis or 4-wheeler. He also enjoyed working on and with computers.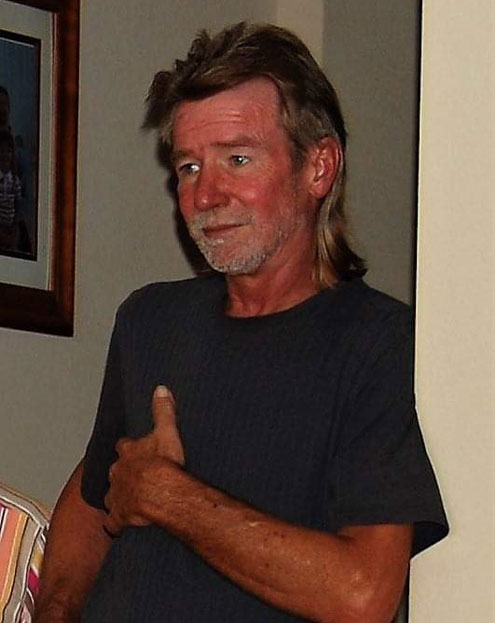 Surviving are his daughter, Caitlyn Sorrells and husband Michael of Weatherford, TX; son, Dillon Barnes of Midland, TX; his parents, Charles Gray Barnes Sr. & Shirley Fitzwater Barnes; grandchild, Jaden Barnes & unborn granddaughter, Madalyn Sorrells; brother, Kevin Barnes and Melissa of Rockwall, TX.; nieces and nephews, Kelsey, Alexis, John, Mark and Ryan.
The family will receive friends 9:30 a.m. - 10:30 a.m., before the service on Saturday at Wise Funeral Home.
An online guestbook is available at www.wisefuneralhome.com.