Local News
Grayson County Master Gardeners intern class begins Feb. 20
Feb 13, 2019
Sherman, Texas -- Love to garden? Enjoy meeting new people with similar interest? GREAT...Join the Grayson County Master Gardeners by attending the new intern class which begins on February 20, 2019. We offer an 8-week (approx. 50 hour) training program taught by Texas AgriLife Extension specialists, agents, Master Gardeners, and local experts! This program is open to all residents in Texoma and is located at the Grayson County Texas A&M AgriLife Extension office (100 W. Houston St, Courthouse A-G-1, Sherman, Texas 75090).
For those who cannot attend local classes, we now offer an online version as an alternative.
Both programs offer instruction that covers topics including lawn care, ornamental trees and shrubs, insects, diseases, weed management, soils and plant nutrition, vegetable and herb gardening, home fruit production, propagation, garden flowers, and water conservation/xeriscaping.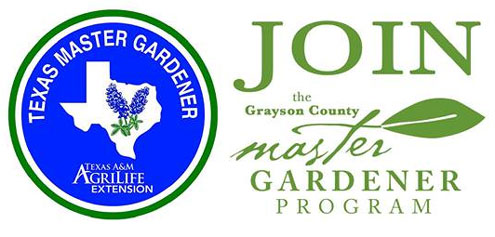 Master Gardeners are impassioned members of the local community who take an active interest in their lawns, trees, shrubs, flowers and gardens. What really sets Master Gardeners apart from other home gardeners is their special training in horticulture. In exchange for their training, persons who become Master Gardeners contribute time as volunteers working through their Extension office to provide horticultural-related information to their communities.

For more information, reach out to us here: http://www.graysoncountymastergardeners.net/, https://www.facebook.com/groups/graysoncountymastergardeners/, or https://www.facebook.com/events/326635037904482/.

Or call us at (903) 813-4206. We look forward to meeting seeing you there!