Sports
Howe Lady Bulldogs 58, Bonham 33
Jan 12, 2019
Bonham, Texas -- The Howe Lady Bulldogs improved to 6-0 in District 10-3A and completed a sweep of the first round of district action with a 25-point win over the Bonham Lady Warriors.
Bonham match Howe point-for-point in the early minutes and the Lady Warriors pulled even at 11-11 on a triple by Averi Reeves.
Howe took control with a 14-1 run as the Lady Bulldogs led, 29-19 at the half.
Howe opened the third period with a 16-1 run and went on to earn a 58-33 win on the road.
Averi Reeves and Melanee Lewis both finished with 14 points to lead Bonham and Haleigh Solano put up five points.
Howe had the two top scorers as Harvey put up 20 points and Copeland scored 18. Anderson was also in double digits with 11 points.
The loss drops Bonham to 2-4 in district.
The second round of District 10-3A competition begins next week with Howe at Whitewright on Tuesday and the Lady Bulldogs will host Blue Ridge next Friday.
The Bonham Lady Warriors host Leonard on Tuesday and then travel to Whitewright next Friday.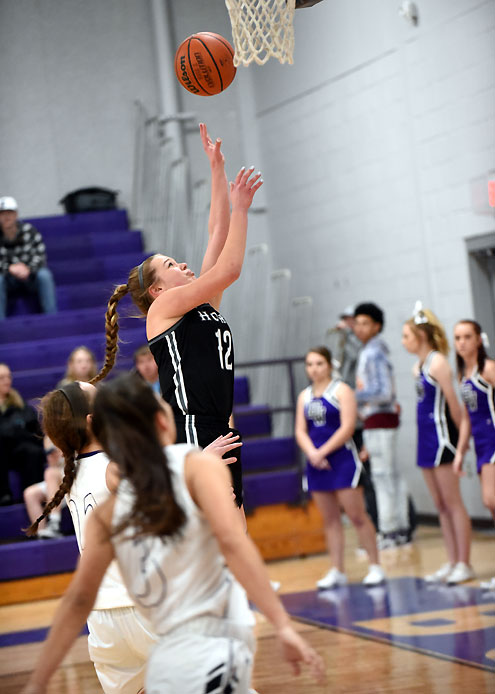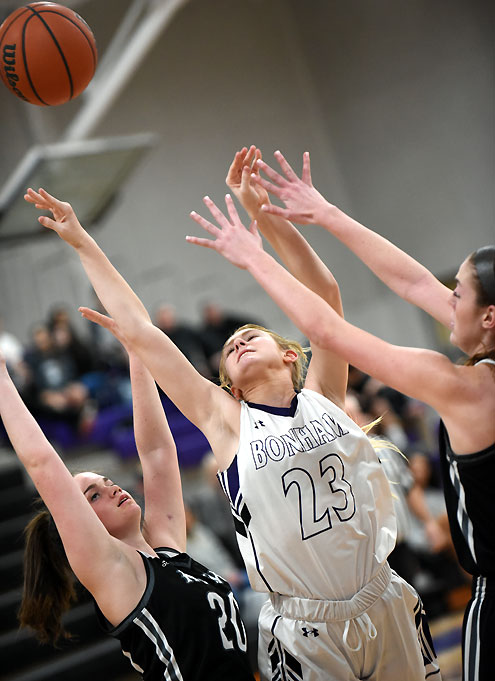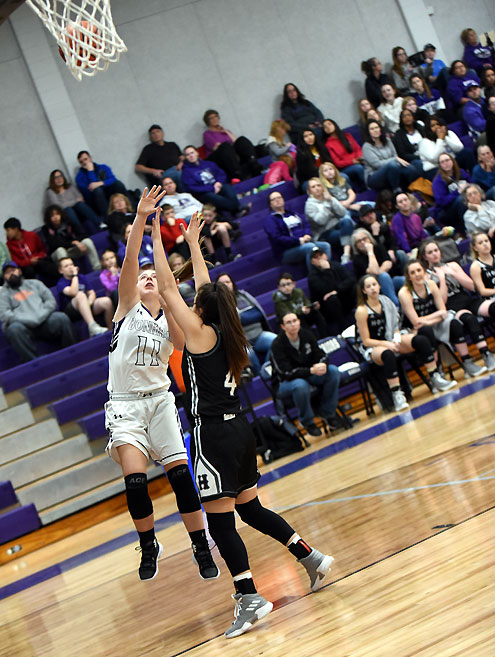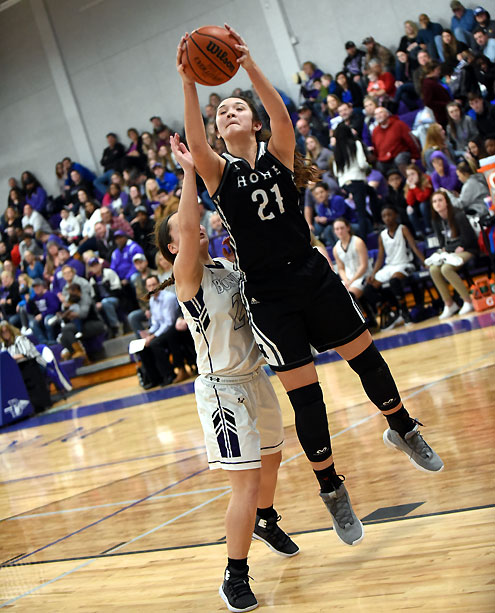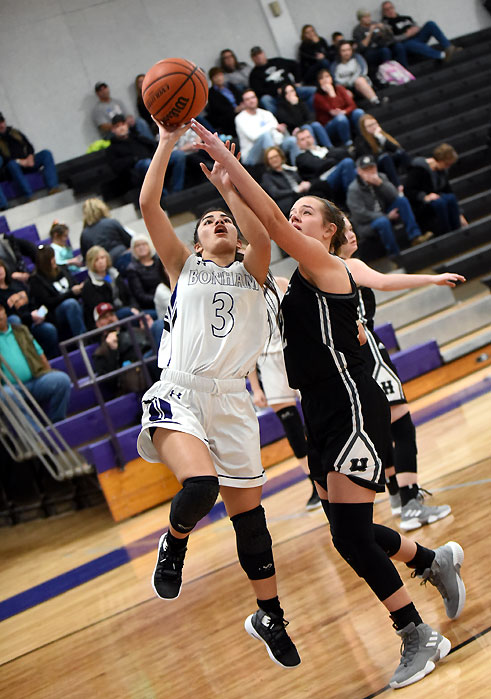 photos by Allen Rich
additional photos to run next week