Lifestyles
Radio Daze the 1940s Musical: Original show premier Feb 7-8-9 at Denison Rialto Theatre
Feb 9, 2019
Denison, Texas -- Radio Daze, the newest original musical from Shojai & Steele Plays, is a funny and often touching homage to the late 1940s. The story unfolds in the failing WPDQ radio station. The owner, Bob Hope (the one from Schenectady) is ready to cut his losses and sell out to the latest fad—television. A motley crew of staff, has-been movie stars, and strangers off the street come together to try and save the station--and fail miserably to hilarious effect.
Mark Beardsley and Tammie Sims
Cast with a dozen local talent you're sure to recognize, Radio Daze is the perfect early Valentine's "date night" or family-friendly-evening-out event. The two-hour show will leave you laughing, humming catchy tunes, and hugging your loved ones close.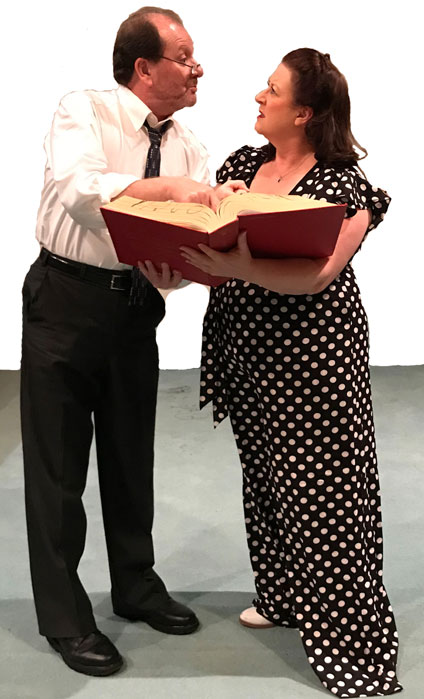 Gil Nelson and Theresa Littlefield



BOB HOPE is played by Mark Beardsley, and his lovely assistant WILADINE is played by Tammie Sims. He persuades his niece PEARL played by Theresa Littlefield to write a new radio script to save the station. He hires SNAZZY played by Ben Fuhr to sell advertising to help pay off station debts, including money owed to the Pepper Sisters Quartet, all played by Sally Hawthorne.

Frank Steele plays IRVING the station director. He hires sound-effects guy ROB played by Steven Mildward, and has-been actors BARRY played by Keith Clark, and DIZZY played by Amy Shojai to perform the new a radio script. His "girl Friday" assistant DOTTIE is played by Jenny Daniel who wants to become a news reporter like BENNY, played by Gil Nelson. Meanwhile, the mysterious stranger ROSIE played by M'arty Burkart hides secrets that could change the station forever.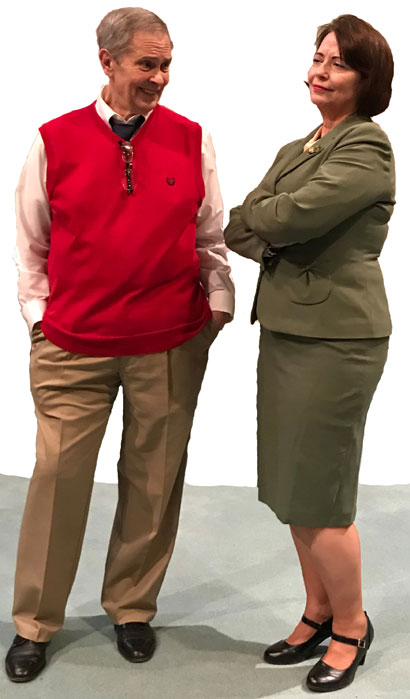 Frank Steele and Marty Burkart
Tickets are $15 adults and $10 students (general seating), doors open at 7:00 pm and curtain at 7:30 pm, February 7, 8, 9, 2019. Go to https://therialtotheater.net/ to purchase tickets online, or get them at the door.
VIP tickets are available for front row seating @ $25 and include two (2) drink tickets. Message The Rialto Theater on the website to reserve VIP tickets.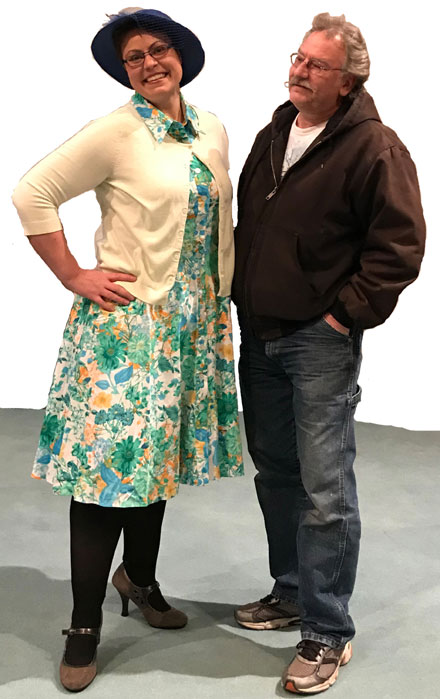 Jenny Daniel and Steven Mildward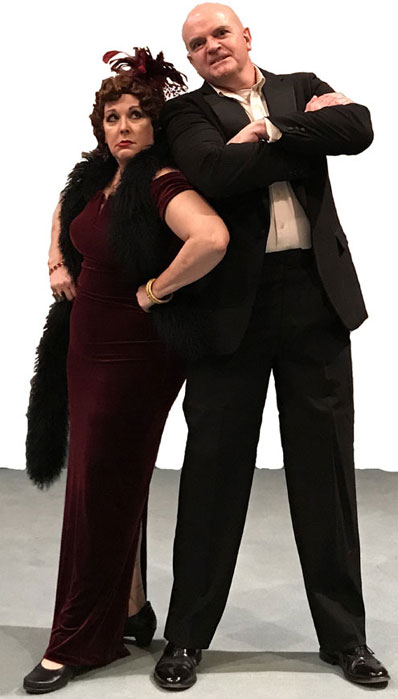 Amy Shojai and Keith Clark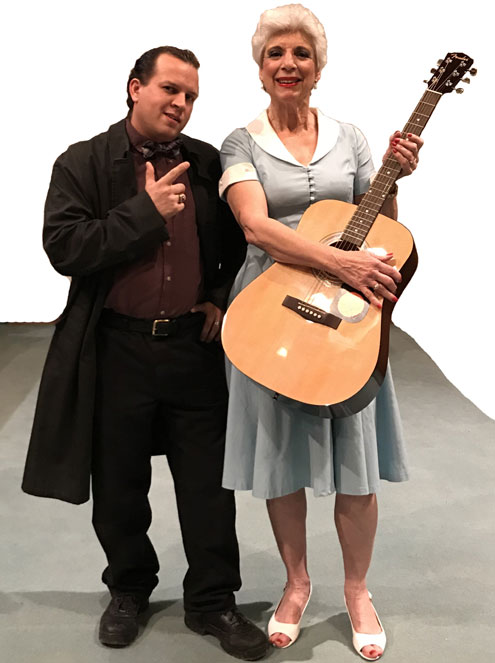 Ben Fuhr and Sally Hawthorne