Local News
M.W. and Fair Miller Foundation supports the Honey Grove Library and Learning Center
Jan 31, 2019
Honey Grove, Texas -- The Honey Grove Library and Learning Center has received a contribution from the M.W. and Fair Miller Foundation to support its after school art and music program for elementary school students.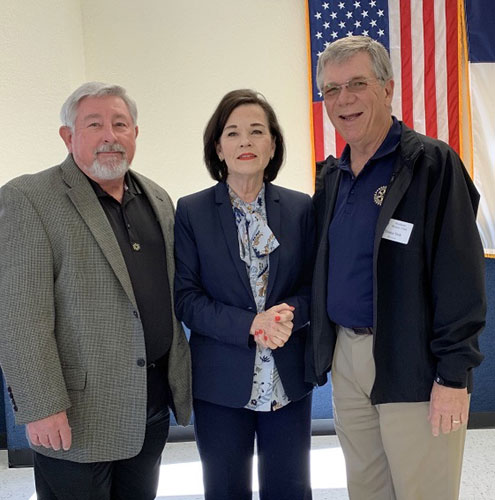 (L-R) Dr. Jerry Hopson, M.W. and Fair Miller Foundation Board Member; Rhonda Grubbs Cunningham, Board Member of the Hall-Voyer Foundation; and Dr. Dana Sisk, M.W. and Fair Miller Foundation Board Member
This very successful program began at the Library in 2018 to bring art and music enrichment to Honey Grove Elementary School students. The Fair Miller gift will allow this program to continue throughout 2019.
The art program is taught by our very talented instructor, Marianna Lane, assisted by a group of very dedicated volunteers.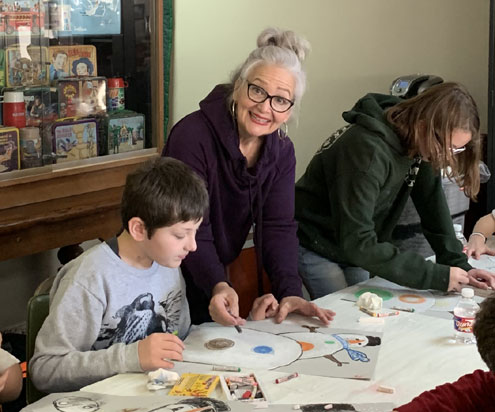 Marianna Lane with her students.
The music program is taught by Daisy Edwards. Daisy and her husband James are the band directors at the HGISD. Under their leadership the band placed 6th at the UIL competition this year.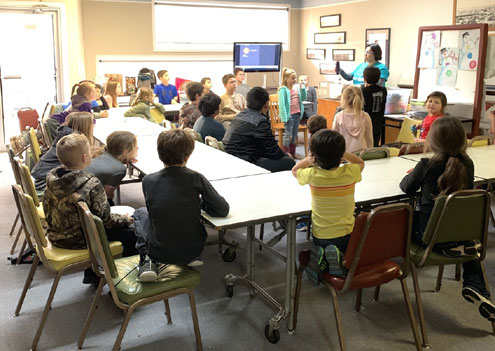 Music class
These are the only after school enrichment programs available in Honey Grove, and are provided at no cost, making them available to all segments of the population. The programs are run in cooperation with Honey Grove ISD, and school buses bring the students to the Library for the classes.
Gary Fernandes, Chairman of the Board of the Hall-Voyer Foundation, which operates the Library, said: "We are delighted to have the support of the Miller Foundation to be able to continue these programs which have been so well received by the students and parents."
Mitzi Sherwood, Honey Grove Elementary School Principal, said: "This grant from the Miller Foundation will ensure just this type of programming which is so valuable to our young students, and we are delighted to be partnering with the Library."
Studies have proven the value of art and music education in a child's life. Art and music stimulate a part of a child's brain that better prepares them for other types of learning. Art increases motor skills, language development and creative thinking. Music makes the brain work harder, improving a child's test scores in other areas, teaches pattern recognition and mastery of memorization. The Honey Grove Library and Learning Center is so grateful to the Miller Foundation for their gift that will provide art and music enrichment to children in Fannin County.
The Honey Grove Library and Learning Center, located on the Square in Honey Grove, is currently being repaired and renovated as a result of donations of many individuals to its Capital Campaign. The renovated facilities will allow the Library to continue to offer much-needed programs to the young people of Honey Grove and surrounding areas.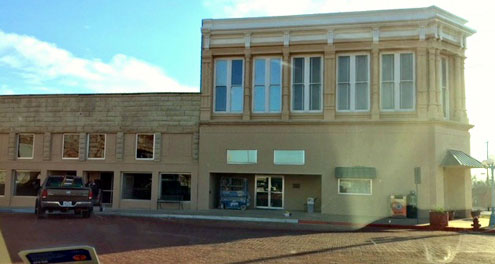 Honey Grove Library and Learning Center