Local News
McKinney Fire Department holds physical agility test for new applicants
Jan 29, 2019
Climbing ladders and swinging sledgehammers
for a chance to be a McKinney Firefighter
McKinney, Texas -- The McKinney Fire Department (MFD) held physical agility tests last week for those wanting to be McKinney firefighters. This group is made up of the top 150 candidates from the written test that was given on Thursday. The candidates faced challenges like climbing the firetruck ladder, using a sledgehammer and pulling a firehose.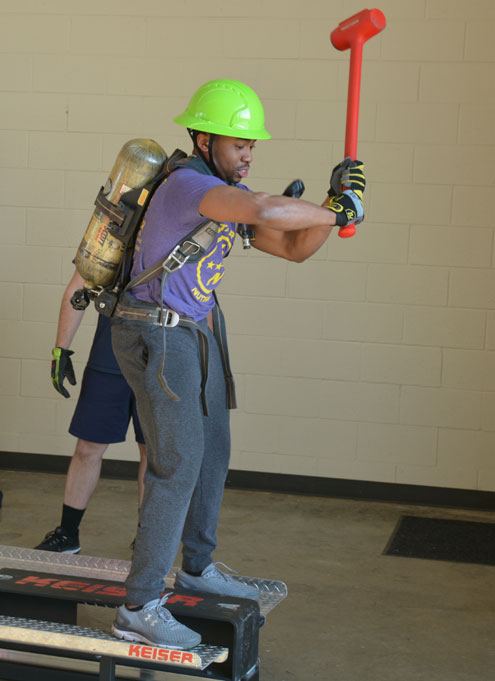 The extra staffing is needed as the department grows. MFD broke ground for Fire Station 10 last week. The City of McKinney recently released a new population estimate of almost 190,000, an increase of 4.5% from the previous year.
"McKinney is growing fast and we need an exceptional group of firefighters, EMT and Paramedics to protect our community." said McKinney Fire Department Training Chief George Cook. "The written and physical testing really show who is up to the job."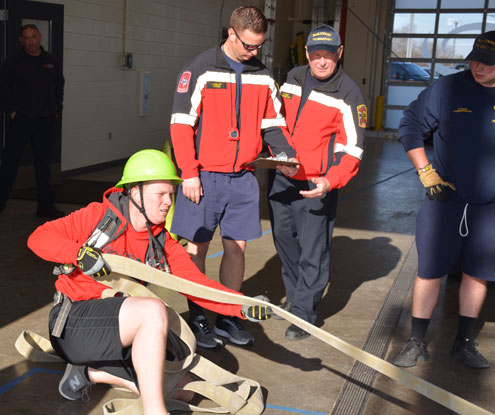 Safety information can be located at
www.McKinneyFire.org or www.nfpa.org.