Obituaries
Terry M. Williams
Jan 29, 2019
Leonard, Texas -- Funeral services for Terry M. Williams, 72, of Leonard are scheduled for Friday, February 1, 2019 at 2:00 p.m. at the Leonard Church of Christ. Charles Wrenn and Mike Lane will officiate. Burial will be in Leonard Cemetery. Family visitation will be Thursday, January 31, 2019 from 6:00 p.m. until 8:00 p.m. at Turrentine-Jackson-Morrow Funeral Chapel in Leonard.
Terry was born August 10, 1946 in Leonard, Texas. His parents were James Medford and Martha Ethel Watson Williams. He married Laura Etta Daughrity November 23, 1964 in Trenton. He was a member of the Trenton Church of Christ were he served as a deacon and where he led singing for more than 50 years. Terry retired from L-3 in 2009.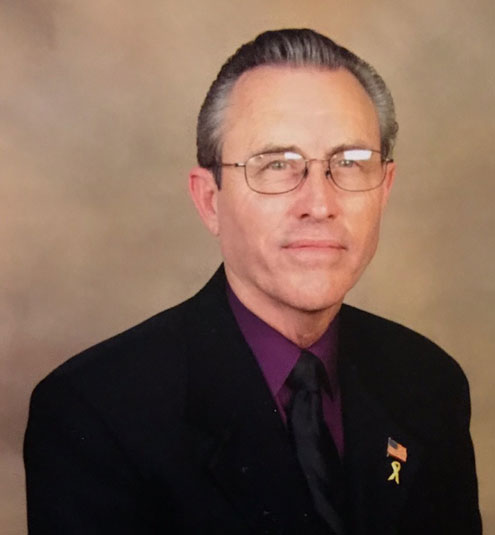 Terry is survived by his wife: Laura Williams of Leonard; his daughter and son-in-law: Donna and Billy Wayne Martin of Leonard; his daughter: Wendy Pierce of McKinney; his sister and brother-in-law: Janna and Allen Layman of Whitewright; his grandchildren: Tiffany and Jeff Eudy, Brittany Adams and Kimberly and Nick Campbell, all of Leonard and Billy Michael "Bubba" and Katy Martin of Gunter; his eight grandchildren: Alexis Eudy, Braylee Adams, Aiden Eudy, Russell Murphy, Kaleb Adams, Kessey Campbell, Jayden Eudy and Dean Campbell.
Terry was preceded in death by his parents, Med and Ethel Williams, and his brother, Gerald Williams.
Turrentine-Jackson-Morrow Funeral Home of Leonard is in charge of arrangements. An online register may be signed at www.tjmfuneral.com.