Obituaries
C.W. Hornbuckle
Jan 31, 2019
Bonham, Texas -- Funeral services for C.W. Hornbuckle, 90, of Ivanhoe, Texas will be held at 11:00 a.m. on Saturday, February 2, 2019 at Wise Funeral Home Chapel in Bonham, Texas. Officiating will be Bro. Lynn Holly. Interment will follow at Duplex Cemetery in Duplex Community, Texas. C.W. passed away on January 31, 2019. He was born June 20, 1928 in DeKalb, Texas to James Hiram Hornbuckle & Ida Drucilla Ramsey Hornbuckle.
C.W. attended DeKalb schools. He served in the US Army. He married Iva Lee Belcher on September 5, 1948 in DeKalb, TX. He raised cattle from his youth and enjoyed hunting and fishing. He drove the bus for Sam Rayburn ISD for 6 years. C.W. was a member of the Masonic Lodge for over 50 years and was an advocate of the Texas Scottish Rite Hospital for children.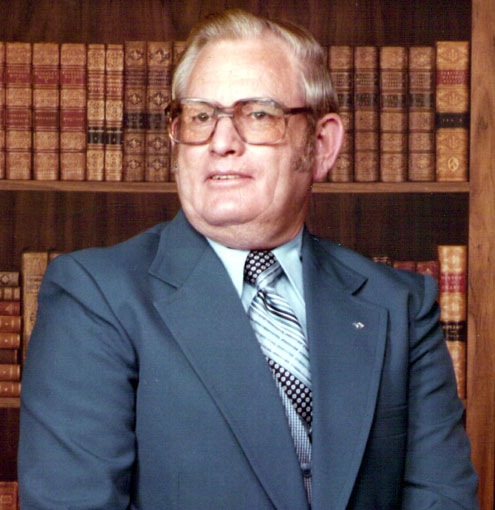 C.W. was preceded in death by his wife of 67 years, Iva Lee Belcher Hornbuckle on January 19, 2016; parents, James Hiram Hornbuckle and Ida Ramsey Hornbuckle Ernest; sisters, Effie McGee, Opal King and Mary Johnson.
Surviving are his daughter, Paula Hipp and husband Don of Prosper, TX; three sisters, Sue Rawlings of Morgan, TX, Betty Tucker of Mississippi and Doris Jennings of Montana; sister-in-law, Jean Wright of Star Harbor, TX; and a number of nieces and nephews.
The family will receive friends from 10:00 a.m.-11:00 a.m. Saturday before the service on Saturday, February 2, 2019 at Wise Funeral Home Chapel.
An online guestbook is available at www.wisefuneralhome.com.
In lieu of flowers donations may be made to the Texas Pot of Gold Foundation, P. O. Box 797625, Dallas, TX 75379, which provides scholarships for Continuing Education for Texas Rainbow Girls.