Lifestyles
Yoga Class series begins at Creative Arts Center
Feb 18, 2019
Bonham, Texas -- "Resolve to Renew This Spring" is the motivation behind a six-week series of classes in Hatha Yoga that will be offered at the Creative Arts Center beginning Wednesday morning, February 20. From 9:00 a.m. to 10:00 a.m., participants may focus on wellness and renewal of the mind, body and spirit with Yoga taught by Robyn Wilkinson. Robyn is a Registered Nurse and is currently completing her 200-hour Registered Yoga Teacher training. As part of her training, she is required to teach 6 classes and she is donating the money from the upcoming series to the Creative Arts Center.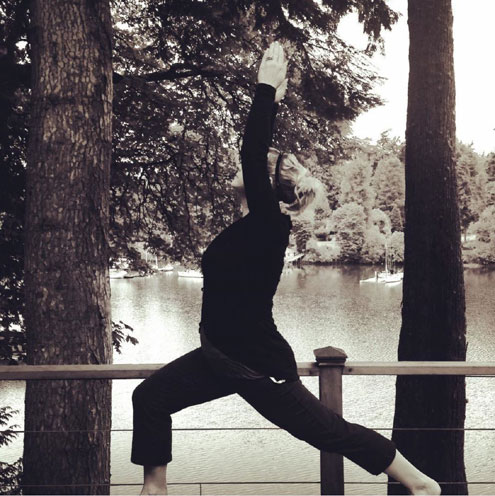 The series is $30 ($5 per class) paid in advance for the full six weeks. The drop in rate is $10 per class. Participants are asked to bring a yoga mat. Yoga is good for fitness, coordination and balance and can be meditative, providing relaxation and much-needed relief from day-to-day stress and worry.
The class dates are February 20, 27, March 6, 20, 27 and April 3. There will be no class on March 13 because of Spring Break.
This series would make a great gift for a special someone for Valentine's Day or treat yourself to a renewal of mind, body and spirit. All classes are at the Creative Arts Center in Bonham, located at 200 W. 5th Street. To make reservations for the six-week class, call the Creative Arts Center at 903-640-2196. Reservations with payment in advance are required for the special rate of $30.