Sports
Celeste Lady Blue Devils 31, Trenton 27
Feb 6, 2019
Trenton, Texas -- The Celeste Lady Blue Devils moved to 7-1 atop District 13-2A with a 31-27 win over the Trenton Lady Tigers.
Trenton looked inside to Jessica Withrow for the first basket of the game, but Celeste responded with a 6-0 run and maintained a slight edge for the remainder of the game.
Karleigh Carter led Trenton with nine points, Jessica Withrow put up eight points, Gabbi Edwards scored six, with Rikki Foreman and Justine Jones scoring two points apiece.
Jaycee Brown led Celeste with 11 points, Samara Buckley and Savanah Stone both scored five, Raegan Sumrow and Liberty Pearce put up four points apiece, and Darien Fuller dropped in two points.
The Trenton Lady Tigers (18-11, 4-4) with have a tune-up game in Ector on Friday, February 8 at 7:00 p.m. before taking on the Campbell Lady Indians in bi-district in a game set for Monday, February 11, 2019 at Greenville High School. Tip-off is set for 7:30 p.m.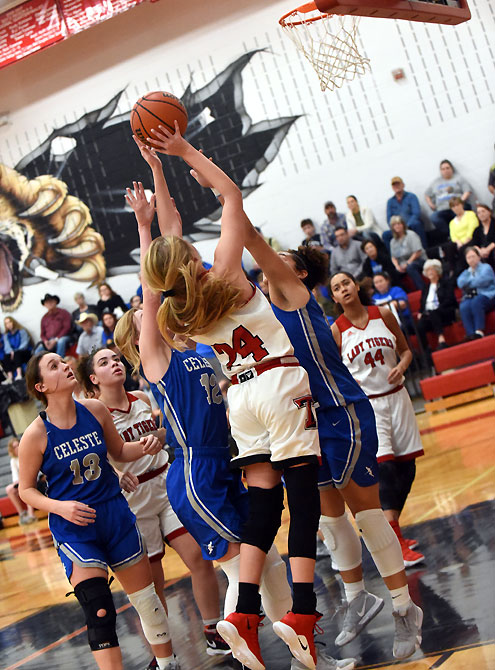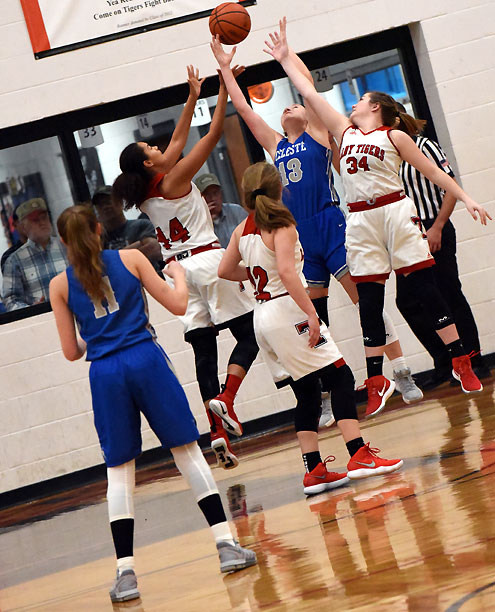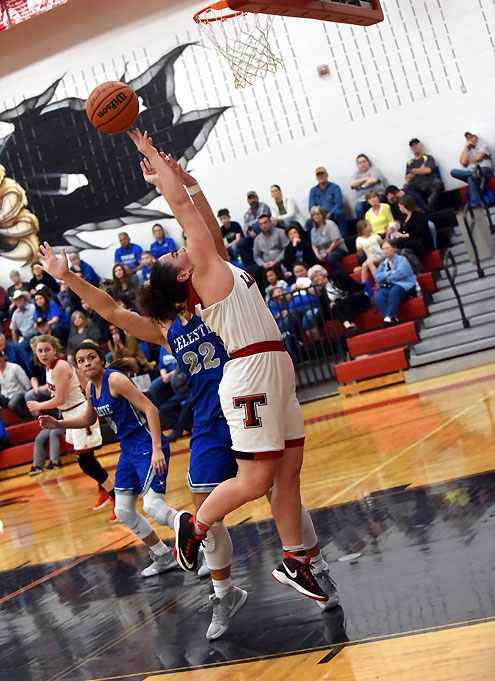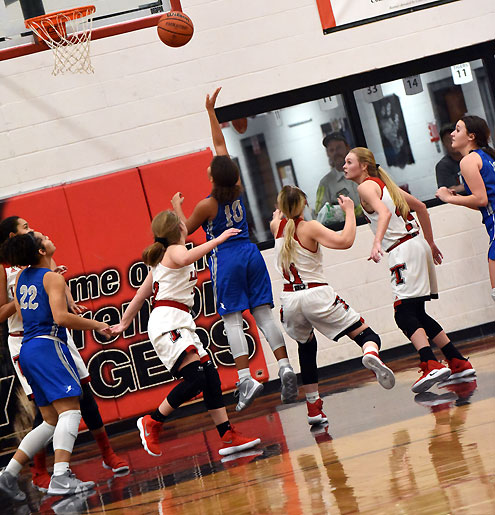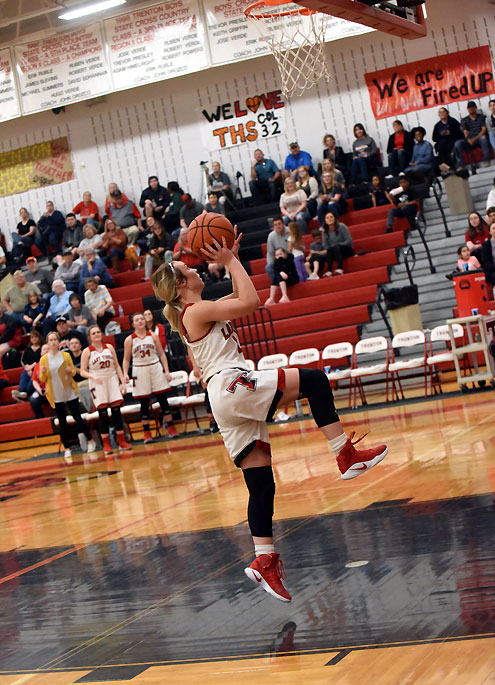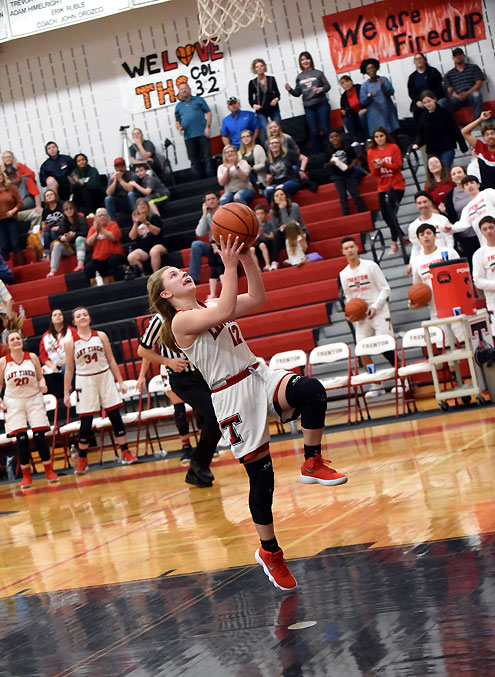 photos by Allen Rich
additional photos pending