Lifestyles
New outdoor reading area at Bonham Public Library
Feb 9, 2019
Bonham, Texas -- The Bonham Public Library is proud to announce that the library has an outdoor reading area thanks to a generous donation by Jim Toutz, in memory of his wonderful wife Pat Toutz.
Pat was a faithful patron who was an avid reader and loved the library. She always came in with a cheerful smile and enjoyed visiting with the library staff.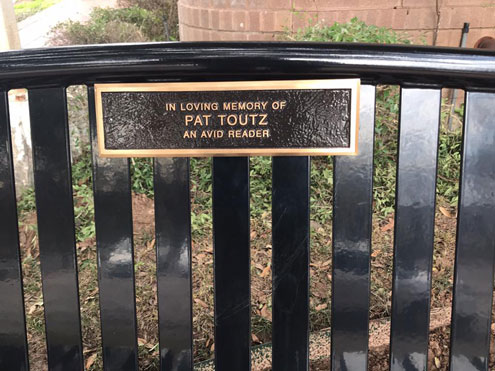 The reading area is on the front, east side of the building. Mr. Toutz hired Cody Reed, a local concrete contractor, to set the bench on a concrete foundation, making the area more enjoyable and assuring the permanence for years to come.
The Bonham Public Library will hold a dedication ceremony. Saturday, February 9, 2019 at 11:00 a.m.