Sports
Leonard Tigers 53, Bonham 48
Feb 9, 2019
Leonard -- The Leonard Tigers got off to a fast start and held off Bonham down the stretch to earn a five-point win.
Leonard had an 18-8 lead early in the second period, but Bonham only trailed by three points, 22-19, at halftime.
The Tigers were on top, 35-34, heading into the fourth quarter, however a three-pointer by Josh Ukpe gave Bonham a 37-35 advantage.
Leonard freshman D.J. Brown came through with three clutch baskets in the final minutes to help his Tigers post a 53-48 win.
With the win, Leonard improves to 8-3 in district, while the loss drops Bonham to 10-2.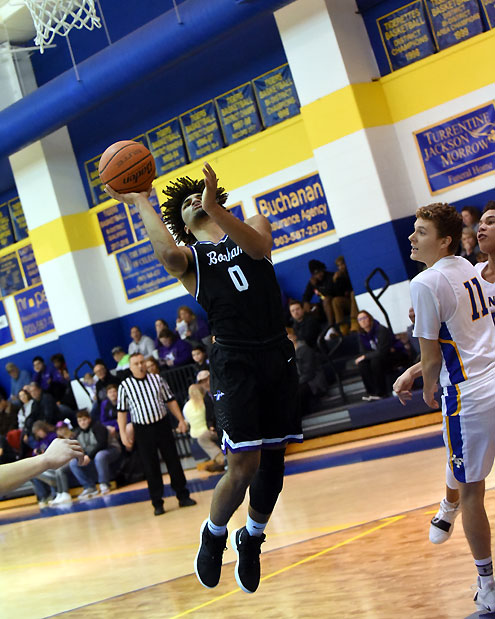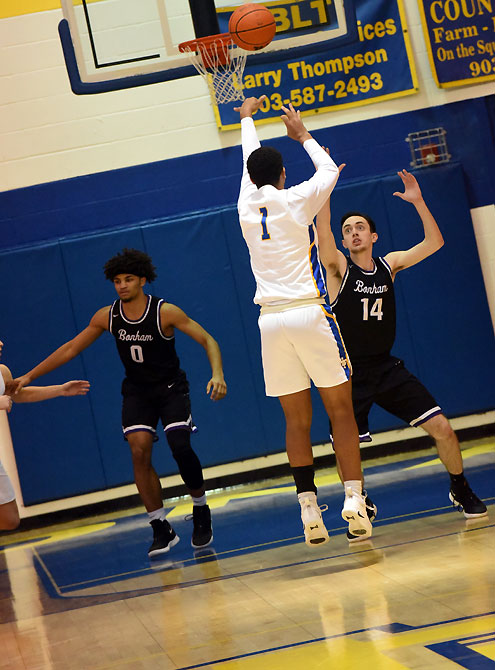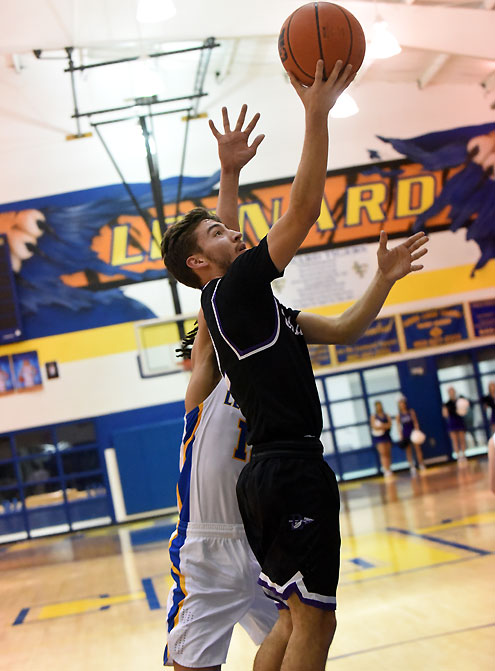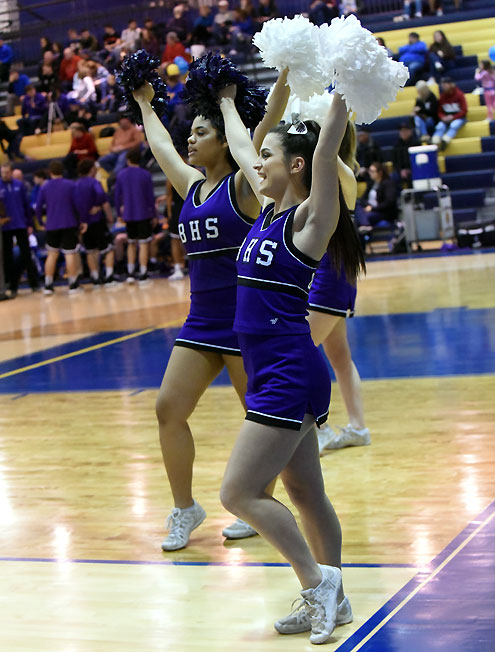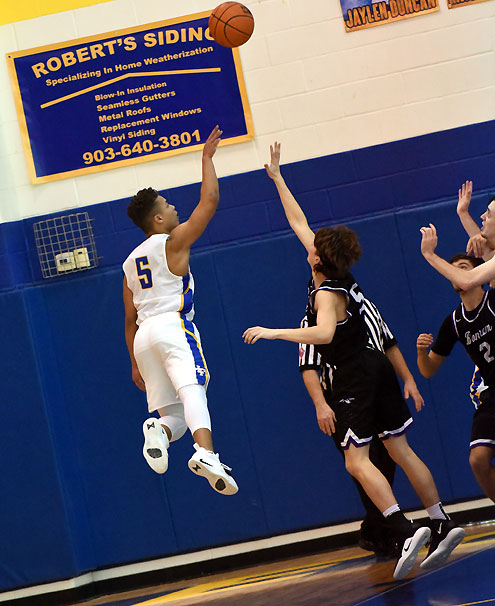 photos by Allen Rich