Sports
Leonard Lady Tigers clinch playoff berth
Feb 9, 2019
Bells, Texas -- After both teams finished District 10-3A with 5-7 records, the Leonard Lady Tigers rallied in the fourth quarter to defeat the Blue Ridge Lady Tigers 81-75 in a play-in contest that gives Leonard the fourth seed out of the district in the playoffs.
After trailing by 12 points with seven minutes remaining in the fourth quarter, Leonard whittled the Blue Ridge lead down to one point, 62-61, with five minutes showing on the clock.
Leonard slipped in front, 65-64, when junior Makynzie Price hit a basket and free throw with four minutes left to play.
Leonard hit key free throws in the closing moments of an 81-75 win.
Leonard sophomore Raven Fox poured in 35 points to lead all scorers, Remi Long put up 18 points and Makynzie Price knocked down nine points.
Freshman Kylie Mathers led Blue Ridge with 18 points.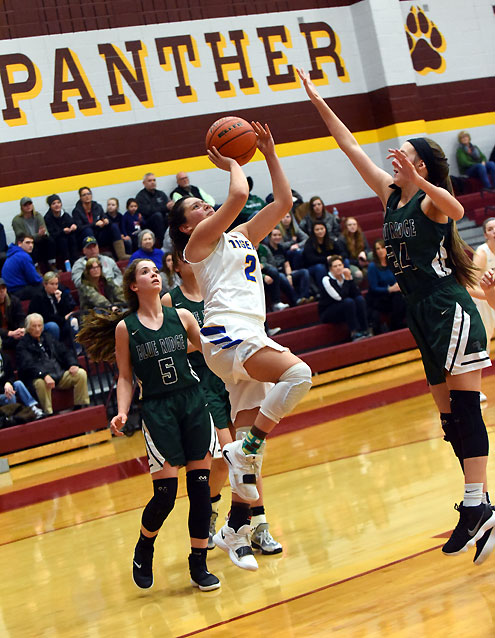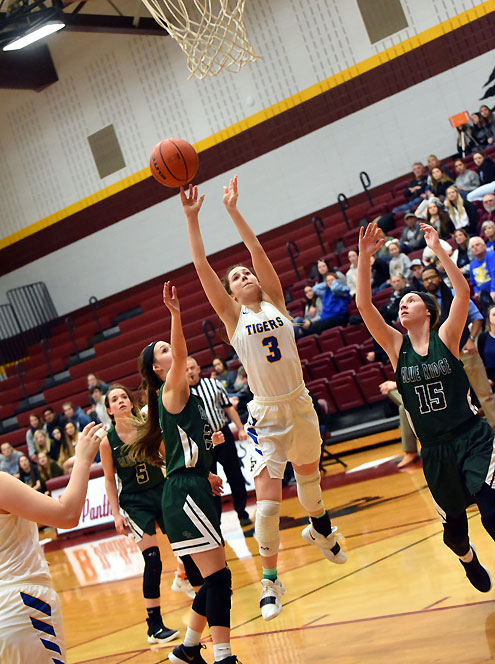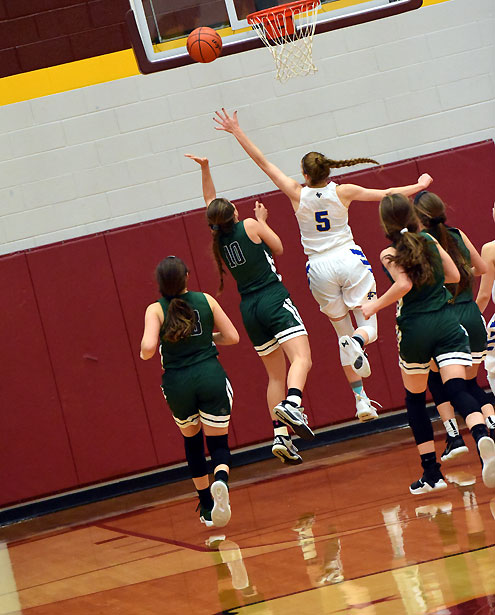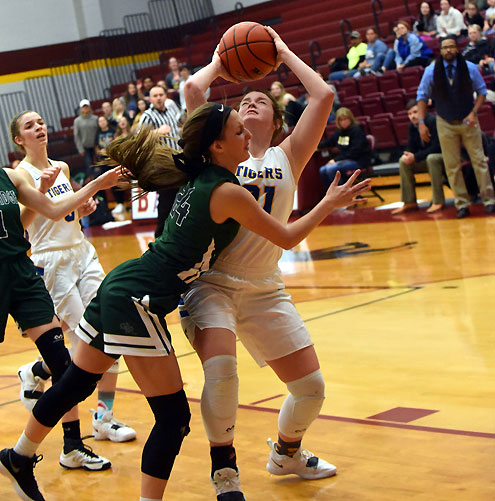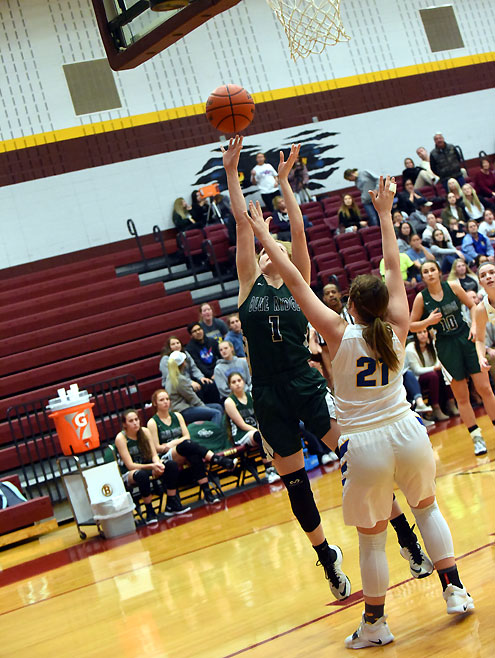 photos by Allen Rich