Obituaries
Barbara Pierce Eubanks Dietrich
Feb 10, 2019
Bonham, Texas -- Barbara Pierce Eubanks Dietrich, 82, of Bonham passed away on Saturday, February 9, 2019 at Clyde Cosper Texas State Veteran's Home. She was born October 7, 1936 in Kansas City, MO. Barbara started out her career in banking, but later realized her love for Real Estate. She received her Real Estate Degree in 1980 from Texas Southmost College, her Bachelor of Arts in 1981 from Southeastern Louisiana University, her MBA in 1983 from the University at Clear Lake City in Houston. She married William John Dietrich on May 19, 1984 in Clearlake City, TX. In 1992 she received her Doctorate in Education from East Texas State University. Among her many achievements, she holds a Series 7 license with Texas Wealth Management, a Broker's license for Real Estate, owning her own Real Estate office at one time. She was active at a State level for various Real Estate activities and co-wrote some Real Estate books. Barbara was a member of the Church of Jesus Christ of Latter-Day Saints.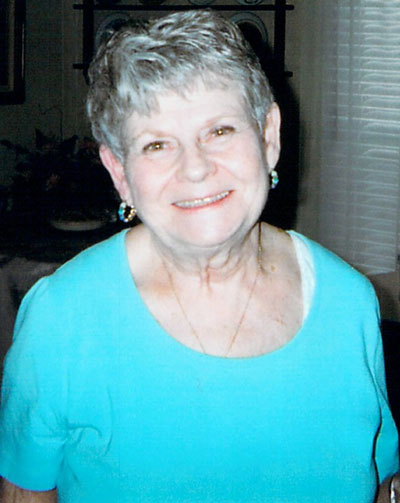 Barbara was preceded in death by her parents, Roy Owen Pierce and Ida Mae Pierce; son, Darrel Jay Koll and a brother, George Pierce.
Surviving are her husband of 34 years, William John (Fritz) Dietrich; children, daughters Karrel Bell and husband Eric of Bonham, Jennifer Canal and husband Mark of Apache Junction, AZ, step-son, Bill Dietrich of Addison, TX and step-daughters, Valerie Muriello and husband John of Ohio, Dusti Wilburn and husband Sonny of Ohio and Kathy Miller and husband Bill of Florida. eleven grandchildren, Joey Koll, Jakob Koll, Joshua Canal and wife Karina, Scott Canal, Elizabeth Duncan and husband Caleb, Mark A. Canal and wife Tran, Kaleb Bell and his partner Adelita Candelaria, Seth Bell and fiancé Destiny Taylor, Noah Bell, Sophia Dietrich and Ellie Dietrich; two great-grandchildren, Finley Canal and Peter Duncan; five sisters, Nancy Meiron and husband Leonard, Mary Hall and husband John, Margie Piert and husband Larry, Sharon Pierce and Pam Fithen and husband Kevin; brother, Eddie Pierce and wife Joyce.; and numerous nieces and nephews.
Cremation arrangements under the care and direction of Wise Funeral Home.
An online guestbook is available at www.wisefuneralhome.com.