Lifestyles
The Big Red Caboose in Bonham
Mar 14, 2019
Fannin County, Texas -- On February 19, 2016 Bonham residents saw an amazing sight – an old caboose on a trailer was moving south on Center Street past the Fannin County Courthouse. The destination was the grounds of the Fannin County Museum of History.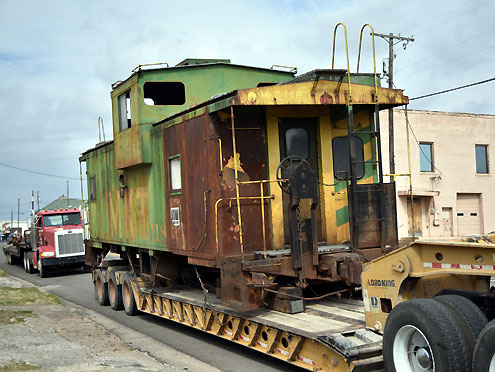 In February 2016 the caboose was not much to look at. It had been found in a field in Grayson County.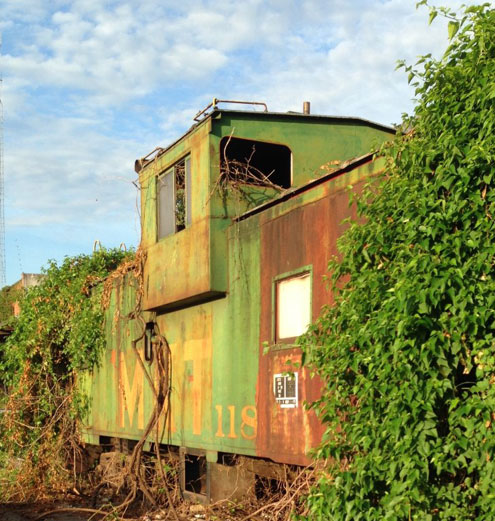 It was carefully lowered onto tracks which had been installed on the Museum grounds.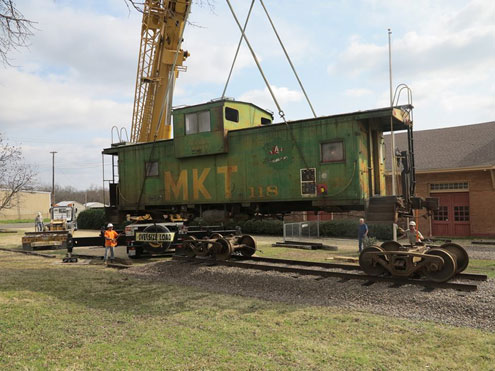 Lots of work was needed to bring the caboose to pristine condition. The work was performed by many volunteers, including that by Custom Glass and Mirrors and Clayton Homes.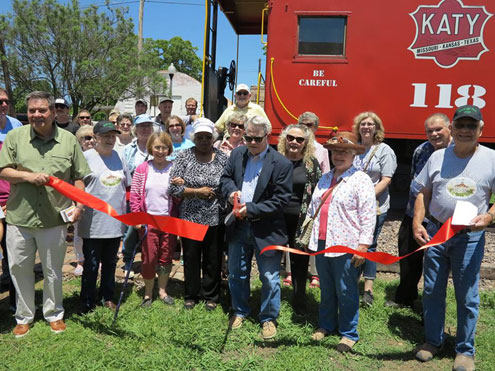 The dedication of the caboose was held on Heritage Day on May 5, 2018 with a ribbon-cutting ceremony attended by many supporters.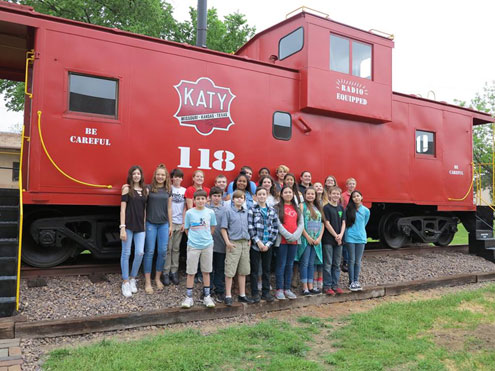 The caboose is a popular place for photographs. Tours of the interior of the caboose, which has also been restored, are available during the hours the Museum is open (Tuesday-Saturday, noon – 4 pm).
And many students from local schools have enjoyed the caboose during their tours of the Museum.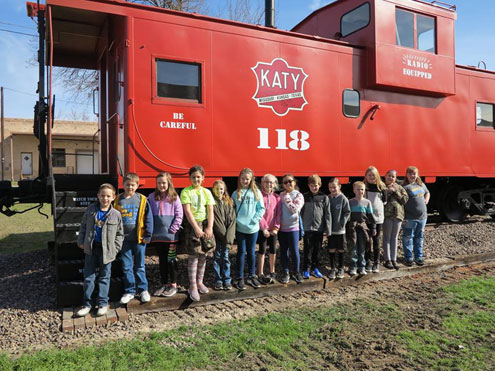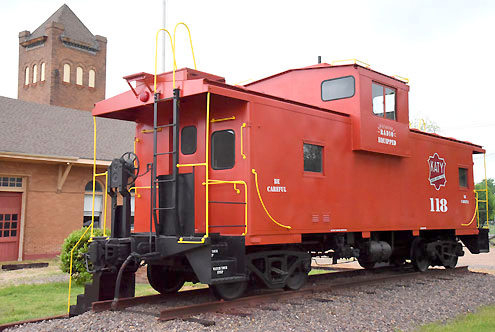 The Fannin County Museum of History is located in the old Texas & Pacific Train Depot in Bonham. The Museum is a fitting location for this historic vehicle. The Museum depends on donations to finance its operation. Please visit the Museum's website and consider becoming a Friend of the Museum: www.fannincountymuseum.org.
And we hope to see you at the Museum soon.