Local News
Rep. Ratcliffe bill sent to President Trump's desk to restore local control of Lake Fannin
Mar 3, 2019
Washington, D.C. -- Rep. John Ratcliffe's (R-Texas) legislation passed the U.S. House of Representatives February 26 to reduce the federal estate in Texas by restoring the local control of 2,025 acres of Fannin County land. The legislation was co-introduced in the U.S. Senate by Sens. John Cornyn (R-Texas) and Ted Cruz (R-Texas), where it passed earlier this month. It now awaits President Trump's signature into law.
"After receiving sweeping support in the Senate earlier this month, I'm glad that our legislation to bring Lake Fannin back under local control cleared its final hurdle on the way to President Trump's desk. I'm grateful for the persistent dedication of my staff, our state and local officials, and Senators Cornyn and Cruz, who worked tirelessly with me to move this effort toward the finish line," Ratcliffe said.
"I look forward to its swift signature into law, so we can trim down the sprawling federal estate and allow the hardworking northeast Texans I represent to resume management of the land in their own backyards."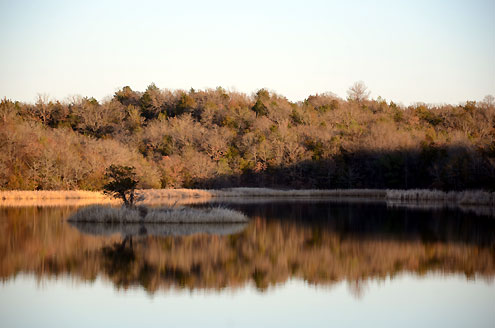 photo by Allen Rich