Lifestyles
H.G. Dulaney Public Service Award presented
Mar 4, 2019
Sam Rayburn Library Museum - Bonham, Texas -- H.G. Dulaney, a native of Ector, Texas, dedicated his life to preserving the legacy of former Speaker Sam Rayburn. This award was named to honor Dulaney, the person U.S. Speaker Sam Rayburn selected to be the director of his beloved library, a position that Dulaney performed admirably from 1957 until his retirement 45 years later in 2002.
Every year this award goes to someone who has demonstrated unwavering integrity and a dedication to public service. Mr. Allen Sanderson, Friends of Sam Rayburn President, presented the award to this year's recipient, Allen Rich.
Allen Rich worked for 14 years in air traffic control, then as the editor of the Bonham Daily Favorite. On August 15, 2002, he was part of the team that opened North Texas e-News. Mr. Sanderson commended Allen Rich for covering activities in our area with dedication and pride.
Mr. Sanderson also quoted Sam Rayburn," Son, always tell the truth. Then you'll never have to remember what you said the last time." Allen Rich has consistently presented the news in our area with a non-slanted view. He wants to do what's best for our community and the individuals in it.
We are fortunate to have him in our community. He is strong and dedicated, has a passion for service, and sensitivity and passion for us, said Mr. Sanderson.
Congratulations to Allen Rich, this year's recipient.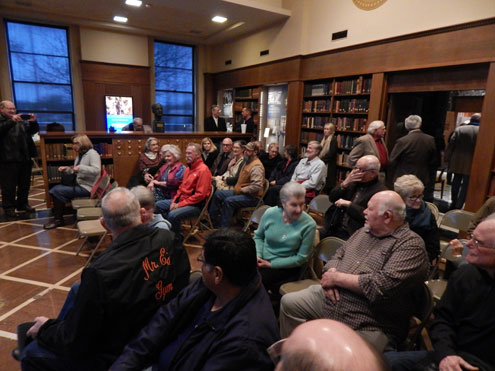 The crowd visits before the presentation.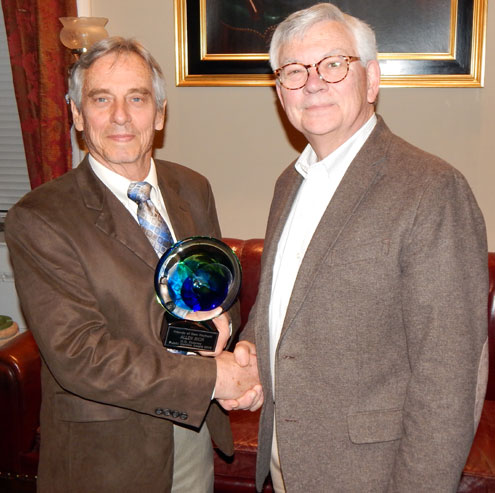 Allen Sanderson (right), Friends of Sam Rayburn President, presents this year's H.G. Dulaney Public Service Award to Allen Rich.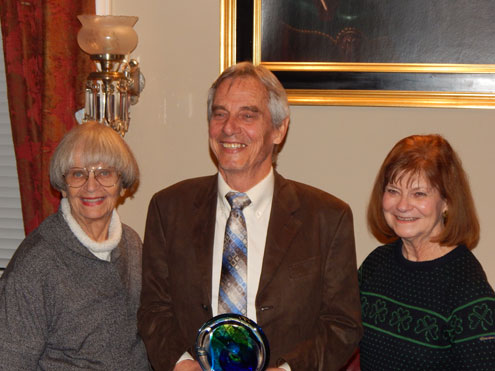 Previous recipients of the H.G. Dulaney Public Service Award Barbara Gore (left) and Emily Porter (right) flank this year's recipient, Allen Rich.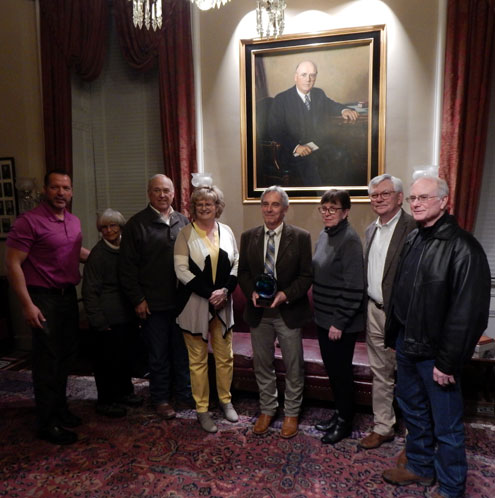 Friends of Sam Rayburn and the 2019 recipient of the H.G. Dulaney Public Service Award, Allen Rich, stand in front of the portrait of Speaker Rayburn. (L-R) Sean Pate, Barbara Gore, Randy McBroom, Sharron Johnson, Allen Rich, Beth Robertson, Allen Sanderson and Jack Lipscomb
photos by Jarrett Tucker