Obituaries
Annette White
Mar 2, 2019
Bonham, Texas -- Funeral services for Annette White, 80, of Telephone, Texas, will be at 10:00 a.m. on Tuesday, March 5, 2019 at Cooper-Sorrells Funeral Home Chapel in Bonham, Texas. Mr. Jimmy Phillips will officiate. Interment will follow at Forest Grove Cemetery. Family visitation will be held on Monday, March 4, 2019 at Cooper-Sorrells Funeral Home Chapel from 7:00 to 8:00 p.m.
Mrs. White passed away on Thursday, February 28, 2019 at Seven Oaks Nursing Center in Bonham, Texas.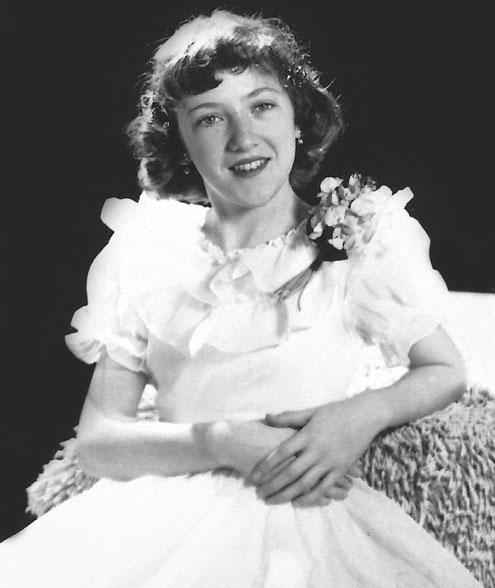 Annette (Richie) White was born on August 22, 1938 in Telephone, Texas, to John Wesley Richie and Susan Ellen (Baker) Richie. She married James William White on April 3, 1955 in Honey Grove, Texas; he preceded her in death on August 3, 2012. Annette was a homemaker, a loving wife, mother, grandmother, great grandmother, sister and friend.
Left to cherish her memories are her children, Lynette Sliter and husband Thomas of Lockhart, TX, Deborah Naylor and husband Ronny of Telephone, TX, Toni Page and husband Mark of Leonard, TX and James White, Jr. and wife d'Andra of Silo, OK. Also left to cherish her memories are grandchildren, Stephanie Reed of Duplex, TX, Cody Reed and wife Jamie of Ivanhoe, TX, Heather Jones and husband Greg of Van Alstyne, TX, Landon Page and Amber of Greenville, TX, Erin Jacob of Lockhart, TX, Russell Sliter and wife Karen of Livermore, CA, Denham White of Silo, OK, Marty Page and Stefanie of Leonard, TX Jamie Stevens and husband Shane of Dodd City, TX; along with 21 great grandchildren, sister, Nellene Phillips of Bonham, TX and several nieces and nephews.
Along with her husband, James William White, her parents and great grandson, Caleb Hunter Stevens preceded her in death.
Serving as pallbearers will be Ronny Naylor, Mark Page, Landon Page, Cody Reed, Greg Jones, Steve Reed and Thomas Sliter.
To convey condolences or sign an online registry, please visit www.coopersorrells.com