Local News
Bonham doctor in Washington to advocate for rural patients
Mar 5, 2019
Washington, DC -- Today, March 5, 2019, Bonham family physician, Dr. Jim Froelich, DO, FACOFP dist, is in Washington, DC, beginning the morning speaking with our own Senator Ted Cruz. Taking only one day away from the clinic, Dr. Froelich will be in various Congressional offices today while mentoring accompanying medical students.
DO Day is a valuable opportunity for DOs and osteopathic medical students to educate members of Congress and their staff about the pivotal role osteopathic medicine plays within the U.S. health care system. Participants have the opportunity to engage with lawmakers and ask them to support legislation that is vital to the practice and principles of osteopathic medicine.
Dr. Froelich advocates for the needs of rural Texas patients along with fellow osteopathic family physicians, such as Katarina Lindley, DO, of Brock, TX (shown in photo speaking to Senator Cruz).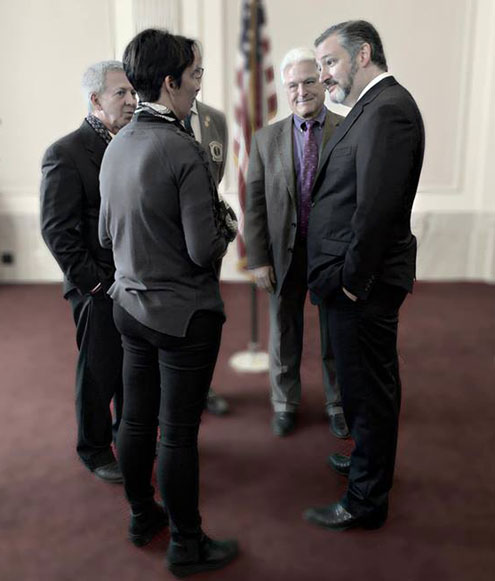 Dr. Froelich owns Family Care Clinic, in Bonham. He is a board certified family physician and is recognized as a Distinguished Fellow of the American College of Osteopathic Family Physicians.
For more information: famcare05@verizon.net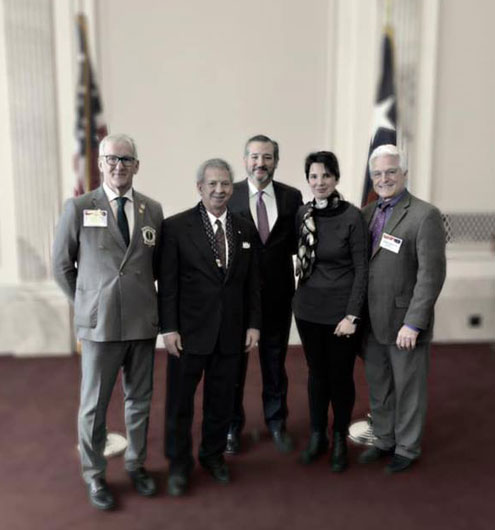 (L-R) Robert DeLuca DO FACOFP dist, President-Elect of the American College of Osteopathic Family Physicians, from Eastland, Texas; Monte Mitchell JD DO FACOFP, of Fort Worth; Senator Ted Cruz; Katarina Lindley DO, of Brock, TX; James E. Froelich, DO, of Bonham, TX