Obituaries
Cliff Manley
Mar 8, 2019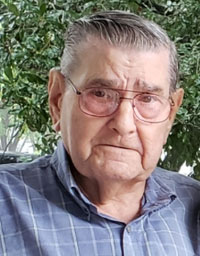 Bonham, Texas -- Funeral services for Clifton (Cliff) Manley, 77, of Bonham, Texas will be held at 11:00 a.m. on Sunday, March 10, 2019 at Congregational Methodist Church in Bonham, Texas, under the direction of Wise Funeral Home. Officiating will be Bro. Mark Posey. Cliff passed away on March 6, 2019. He was born November 24, 1941 in Tyler, Texas, to Henry Grady Manley & Valarie Jordan Manley.

Cliff married Billie Jean Perry on March 12, 1986 in Bonham, Texas. Cliff was a retired truck driver for Warehouse Foods. He also used to drive a taxi cab. Cliff loved all his grandkids. He loved fishing. He loved making stuff from wood. He was a jokester. He loved and would do anything to make people laugh.
Cliff was preceded in death by his parents, Henry Grady Manley & Valarie Jordan Manley; brother, Donald Manley, sister, Mary Lou Ellis.

Surviving are his wife of 32 years, Billie Jean Manley; children, Rhonda Howery and husband Kenneth of Fort Worth, Patricia Wolford and husband Billy of Williamsport, TN, Stephanie Hobbs of Bonham, Pam Bruner and husband, Tim of Ravenna and Vickie Rains of Sherman, Lisa Bowen of Bonham; Grandsons, Gary Howery of Ft. Worth, Tommy Manley and wife Nikki of Bonham, Randy Paxton of Williamsport TN, Colby Helvey of Sherman, Granddaughters Ariel Hardy of Howe TX, Khristian Loe of Savoy TX, Candace Conrad of Biloxi Ms, Kayla Paxton of Williamsport Tn, Heather Conrad of Bonham TX, Baylee Rains of Sherman, five great-grandchildren; two brothers, Steve Manley of Snyder, TX and Allen Manley of Lubbock.; and numerous nieces and nephews.

The family will receive friends at 6:00 p.m.-8:00 p.m. on Saturday, March 9, 2019 at Wise Funeral Home.

Cremation arrangements are under the care and direction of Wise Funeral Home. An online guestbook is available at www.wisefuneralhome.com.