Local News
Architects present rendering for new Anna City Hall Municipal Complex
Mar 14, 2019
Anna, Texas -- Randall Scott Architects have presented to the Anna City Council a final rendering of the design for the new City Hall Municipal Complex for the City of Anna.
The 50,000 sq./ft. facility will be located to the east of Powell Parkway between W. 5th and W. 7th Streets and will house all city departments, the police department, and central fire station.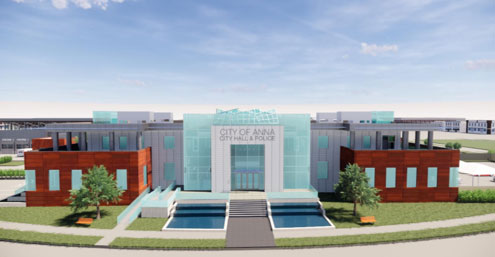 Construction for the complex is estimated to commence this fall with an estimated completion timeframe of late 2020. The total project cost is estimated at $25 million.
This summer, the City Council will vote on a notice to proceed to be given to the Construction Manager at Risk.