Local News
Heritage Day Festival Car & Truck Show May 4
May 4, 2019
Bonham, Texas -- The Car & Truck Show is always an important facet of Heritage Day Festival in historic downtown Bonham, Texas, with vehicles lined up along Main Street on Saturday, May 4, 2019.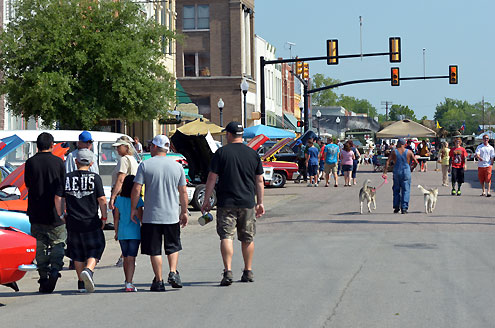 This year prizes will be going out to 15 classes including originals, modified, cars and trucks.
Early registration fee is $20 ($25 day of the show). 50/50 Raffle.
Registration will be from 8:30 a.m. - 10:00 a.m.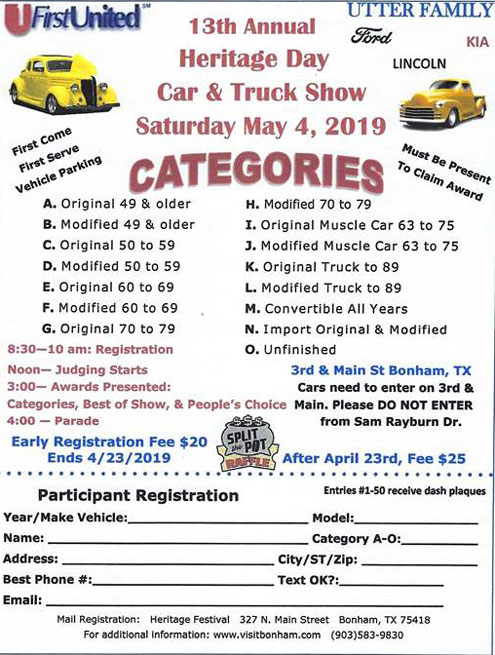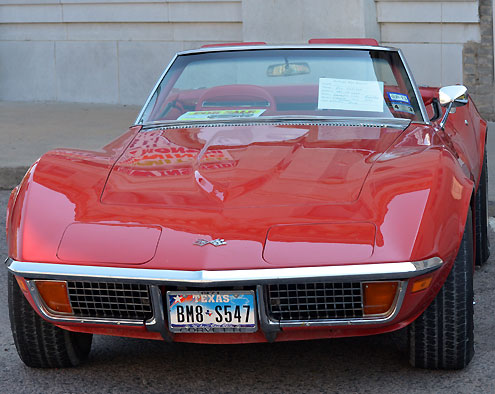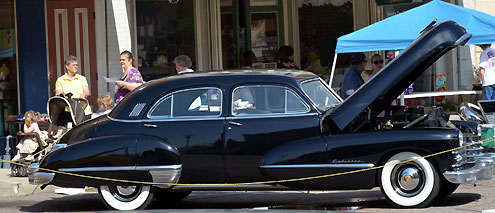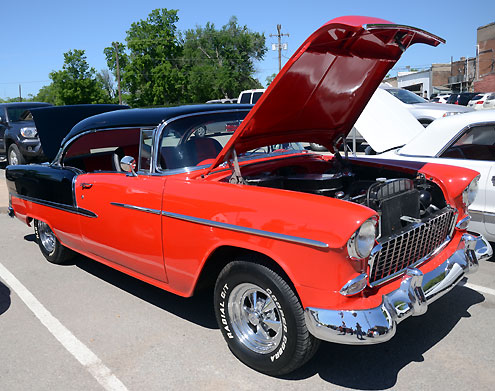 photos by Allen Rich