Lifestyles
Heritage Day Motorcycle Fun Run May 4
May 4, 2019
Fannin County, Texas -- The gentle rolling hills of rural Fannin County will be lush green on May 4 when the Heritage Day Motorcycle Fun Run attracts riders from across the region to tour the countryside.
Historic downtown Bonham will host the 13th Annual Heritage Day Festival on Saturday, May 4, 2019, and the Motorcycle Fun Run is one of the many popular events scheduled again this year.
Pat's Pump Service and Weichert Realtors-Solid Ground are sponsoring the Heritage Day Motorcycle Fun Run.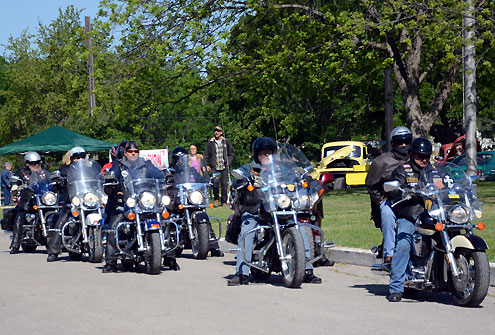 Motorcyclists will begin registering at 8:30 a.m. at Star and West 5th Street. The ride begins at 9:00 a.m. -- $15 per person.
Participants will be eligible for drawings of cash prizes of $100, $50 and $25 after the ride at 2:30 p.m. Riders must be present to win.
For more information, please visit www.visitbonham.com
or call 903-583-9830.