Obituaries
James 'Mac' Grimes, Sr.
Mar 28, 2019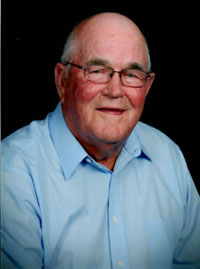 Leonard, Texas -- A memorial service for Mr. James "Mac" Grimes, Sr., 83, of Leonard is scheduled for 2:00 p.m. Saturday, March 30, 2019 at the First Baptist Church of Leonard. Rev. Willie Johnson, Brother Chad Leutwyler and Charles Wrenn will officiate.

Mac was born June 10, 1935 in the Delba Community. His parents were William Wren and Nona Irene Golden Grimes. Mac was of the Baptist Faith, a graduate of Leonard High School, a manager for the West Leonard Water Supply and was a Foster Parent to many children for many years. Mac also served on the ISD School Board for several years and was engaged in numerous church activities, including teaching Sunday School. He was very concerned about the spiritual welfare of others and wanted them to be sure they were right with God. In times past, Mac was also very active in the Leonard Riding Club. Mac was a very generous man, helping many who never knew that he was the source of their help.

Mac is survived by his wife: Patsy Grimes of Leonard; his daughters and sons-in-laws: Susan & Danny Lewis and Gaye and Garry Doyle, all of Leonard; his sons: Jimmy Grimes of Leonard and Mark Warren of Bells; his daughter & son-in-law: Angie and Chase Tolleson of McKinney; his brother and sister-in-law: Billy and Joanne Grimes of Leonard; his sister and brother-in-law: Peggy and Gerald McCord of Leonard; his 11 grandchildren and his 11 great-grandchildren.

Turrentine-Jackson-Morrow Funeral Home of Leonard is in charge of arrangements. An online registry may be signed at www.tjmfuneral.com.