Obituaries
Larry Donald 'Ducky' Allen
Apr 3, 2019
Bonham, Texas -- Graveside services for Larry Donald Allen, the legendary "Ducky", 75, of Bonham, Texas, will be at 2:00 p.m. on Friday, April 5, 2019 at Carson Cemetery in Ector, Texas. Bro. Jeff Parsons will officiate. Visitation will be held prior to the service starting at 12:00 p.m. to 1:30 p.m. at Cooper-Sorrells Funeral Home Bonham, Texas. Mr. Allen passed away on Tuesday, April 2, 2019 at Texoma Medical Center Bonham Hospital.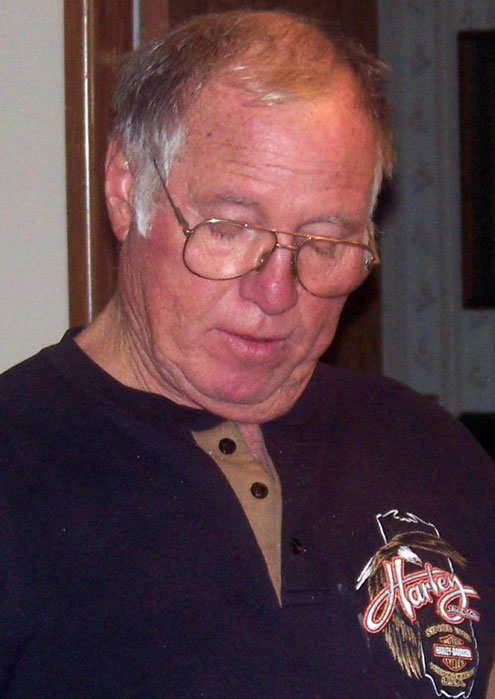 Larry Donald "Ducky" Allen was born in Ector, Texas, on December 4, 1943 to Thurman Joe and Minnie (Holcomb) Allen. Larry was an engineer for Union Pacific Railroad (MKT) before retiring. He was a loving father, brother, son and friend.
He is survived by, Cindy Duncan of Bonham, TX; son Stephen Allen and wife Tammy of Springtown, TX; sisters, Dorothy Long of Bonham, TX; Betty Caldwell of Bonham, TX and Hanna Sue McDonald of Bonham, TX; brother, Thurman "Pete" Allen of Allen, TX; grandchildren, Brandon Burns, Neisha Atkinson, Alisha Burns, Erica Allen and Cheyenne Allen; along with numerous great grandchildren, several nieces and nephews, and his dog and little buddy, Pugs.
He is preceded in death by his parents, daughter, Donna Burns and sister, Virginia Mae Minchey.
To convey condolences or sign an online registry, please visit www.coopersorrells.com