Obituaries
Dorothy Stroud
Apr 8, 2019
Bonham, Texas -- Dorothy Lillian Stroud, 85, of Bonham, Texas went to be with the Lord on Saturday, April 6, 2019. She was born on September 13, 1933 to Virgil Lee and Nannie Marie (Shannon) Roberts. Dorothy married Clarence Ray Stroud on June 1, 1952 in Paris, Texas. She graduated in 1952 from Dodd City High School and was valedictorian of her class.
Dorothy went to work at the courthouse in Bonham at the age of 18 doing clerical work and later went to work for Lone Star Gas Company. After many years there she began keeping books for S & T Construction, a small construction company started by her husband. Many years later she went to work at Post-Newsweek Cable. She was a member of Trinity Baptist Church.
Dorothy enjoyed country western music, going dancing, being outdoors, shopping, cooking and taking care of her animals. Her greatest love was her family gatherings, watching her grandchildren and great grandchildren participate in sports and other activities.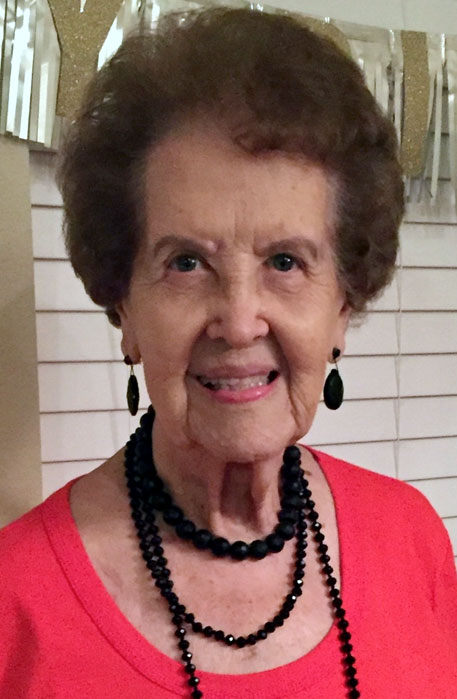 Dorothy was preceded in death by her loving husband of 42 years, Clarence Ray Stroud, and her parents, Virgil and Marie Roberts.
Left to cherish her memories are her daughter, Tami Collins and husband Joe; grandchildren, Melissa Crossland and husband Chad, Jason Collins and wife Krystal and Melaina Kampfer and husband Daniel; Great grandchildren, Cash Crossland, Meleah Crossland and Kalani Kampfer; Aunt Lillian Orbin, special friends Lee Pearson, and Wayne and Jleetia Lee and family and her little dog, Bella.
Funeral services will be 4:00 p.m. Wednesday, April 10, 2019 at Cooper-Sorrells Funeral Home Chapel Bonham, Texas. The family will receive friends one hour prior to the service starting at 3:00 p.m. Officiating will be Wayne Lee of Grand Prairie, Texas; interment will follow at Willow Wild Cemetery in Bonham, Texas.
Serving as pallbearers will be Jason Collins, Chad Crossland, Daniel Kampfer, Chuck Crossland, Matthew Lee, and David Lee.
To convey condolences or sign an online registry, please visit www.coopersorrells.com