Lifestyles
Youth Art Contest and Open Art Exhibition at the Red River Art Fest
May 11, 2019
Bonham, Texas -- In conjunction with the Creative Arts Center's Sixth Annual Red River Art, Wine & Music Fest, there will be a Youth Art Contest and an Open Art Exhibition. The Youth Contest is for youth and children of all ages up to 18 and is free to enter.
There are three categories: Drawing/Painting (may be split if entries warrant); Photography; and 3 D art (includes sculptures, pottery, etc). Ribbons will be awarded through Third Place and a prize given to each First Place. Judging will be Friday, May 10. Young artists may begin bringing in their work on April 30 and continue through May 3. The winners will be announced at the festival on Saturday, May 11 and artwork may go home that afternoon.
An open exhibition of art will also be offered during the Art Fest. This exhibition is themed and open to all ages and all artists in the community. Creative Arts Center artist members may enter for free; others may enter for $25 per person. This is not a judged exhibition. Art may be offered for sale.
The theme is Spring Showers Bring May Flowers, so rain, storms, umbrellas and, of course, flowers should be featured in the artwork entered. Entries will be accepted between April 30 and May 8 and the exhibit will run from Friday, May 10 through Saturday, June 15.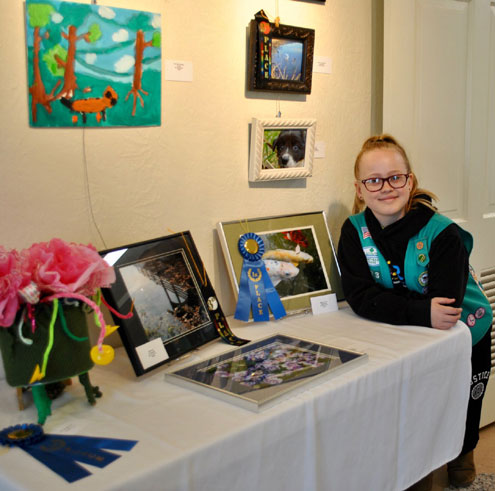 2018 Photography winner in the Youth Art Contest Saryn Pierce.
Entry forms and more information can be found on the Creative Arts Center's Facebook walls (both for the center and the festival), on their website www.creativeartscenterbonham.com or by calling the center at 903-640-2196.