Lifestyles
Raminator Event at Bonham Chrysler May 10-11
May 11, 2019
Bonham, Texas -- The one and only Raminator, title holder for the World's Fastest Monster Truck in the Guinness Book of Records, will be back at Bonham Chrysler again this year on Friday, May 10 and Saturday, May 11, from 10:00 a.m. until 6:00 p.m. both days. Admission is free!
Bonham Chrysler will host its annual Raminator Event at 1522 W. Sam Rayburn Dr. Bonham, TX 75418, with two days of family-friendly fun, beginning with $1 Monster Truck rides Friday, May 10 from 10:00 a.m. until 6:00 p.m. This will also be a chance to meet the driver and get an autograph! Proceeds from the rides will be donated to Bonham Rotary Club.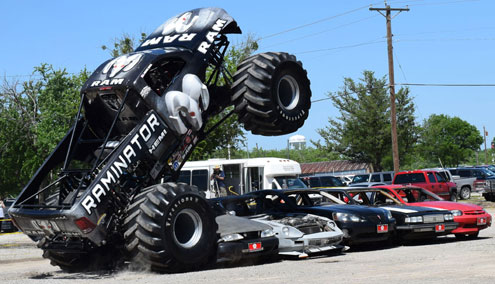 Raminator in action! photo by Melissa Maxwell
A full day of activities on Saturday, May 11 will include more $1 Monster Truck rides from 10:00 a.m. until 6:00 p.m., along with live music, food, and much, much more. If you time it right, you can even get an autograph from a movie star!
Burton Gilliam of Blazing Saddles fame will be taking photos with fans and signing autographs from noon until 3:00 p.m. Saturday.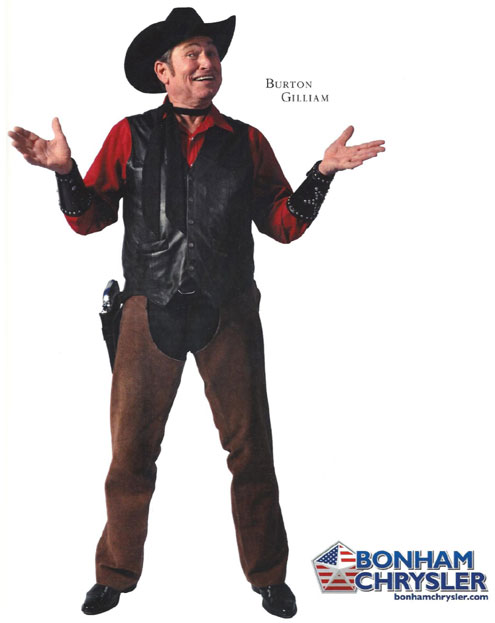 Burton Gilliam
Bonham High School's War Dancers will have a booth for face painting and Leaps N' Laughs Bounce House will be set up at a cost of $5 for all day or $1 per slide.
Texoma Regional Medical Center's Bloodmobile will be set up at Bonham Chrysler for the event.
Bring the family and bring your appetite, too, because Brookshire's will be serving savory festival food.
Free vendor space is available for non-profits, school organizations and other good causes.
"It's a great opportunity for vendors because so many people come out," said Melissa Maxwell of Bonham Chrysler.
A KATY Country DJ will interview vendors during the event.
Live music from the Tennessee Hat Band is set for 11:00 a.m.-4:00 p.m. on Saturday. The band is comprised of Greg Guyman, Fred Spears, Bill Capshaw, Jessica Brown and Ray McCarthy.
Monster Truck fans will want to be on hand 3:00 p.m. Saturday when Raminator puts on an amazing show at the Car Crush.
So, circle May 10-11 on the calendar and get ready for Bonham Chrysler's Raminator Event. Don't forget - admission is free!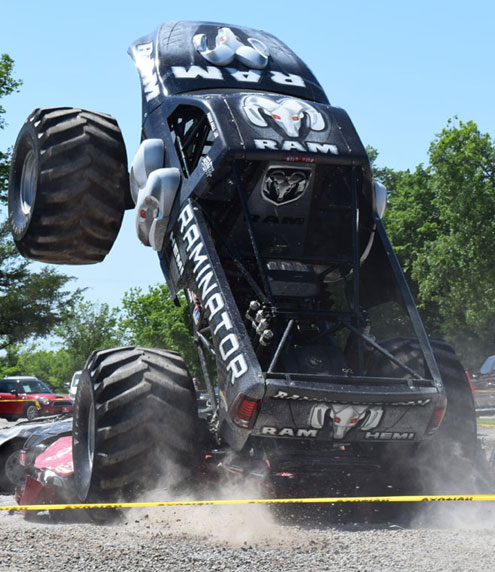 Raminator launches for a car crush! photo by Melissa Maxwell