Religion
Northside Church of Christ to host 2019 Lady's Day Program
May 3, 2019
Bonham, Texas -- The Northside Church of Christ in Bonham, Texas would like to invite women and girls of all ages to our 2019 Lady's Day Program.
Theme: "Riding The Fence – Ain't No Such Thing"
Purpose: To encourage women and girls to remain spiritual while dealing with the struggles of life.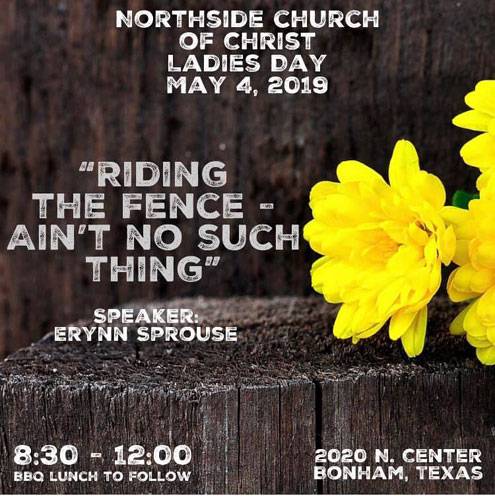 • The event will be held on Saturday, May 4th, 2019 from 8:30 a.m. to 12:00 p.m.
• Continental Breakfast and Lunch will be provided.
• This event is FREE and Open to all women and girls in the North Texas-Southern Oklahoma (Texoma) Area.
• For more information please email us at questionstonorthside@gmail.com or call 903-583-3484