Lifestyles
Rolls-Royce Cullinan Cask & Cuisine event
Jun 1, 2019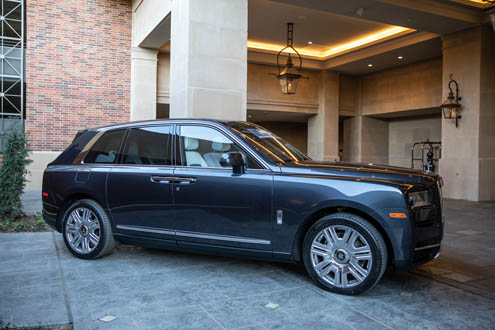 April and Tommy Jones hosted an exclusive group of friends at The McKenzie, a 22-story luxury residential tower, for the Cullinan Cask and Cuisine event, a bespoke evening of art and culture featuring the Rolls-Royce Cullinan; Japanese infused cuisine by Dallas Fish Market; craft cocktails with Suntory Whisky; and a curated collection of modern masters' artworks from Martin Lawrence Galleries.
Park Place Premier Collection General Manager Heath Strayhan with April & Tommy Jones
"We were happy to partner with Kyle Crews and his URBAN Dallas team from Allie Beth Allman & Associates for this rare opportunity," said Heath Strayhan, general manager for Park Place Premier Collection. "The McKenzie is an elegant stage to display Rolls-Royce's first ever luxury SUV. From the magnificent entry to the beautiful vistas from the Penthouse, every detail has been highly refined—complementing the craftsmanship behind the world's premier luxury carriage."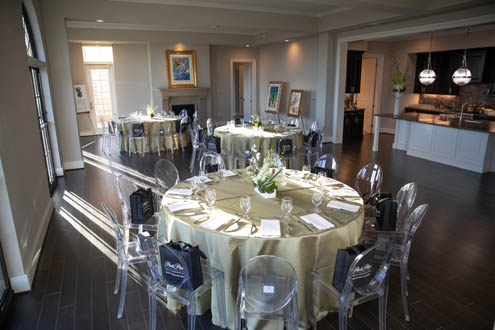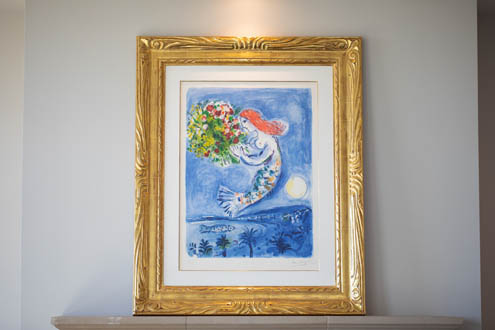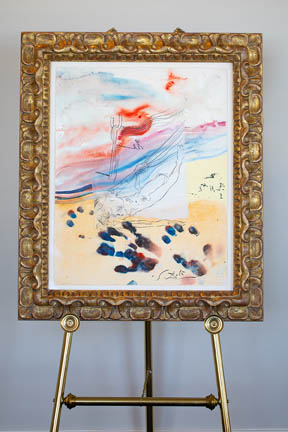 Guests gathered in the Library, a spacious living area, for canapés and cocktails, serenaded by piano music. The party then moved upstairs to the third floor Founders Room for sushi and hand-crafted cocktails with Japanese whisky. Dinner and dessert was enjoyed in the Penthouse with a spectacular view of downtown Dallas.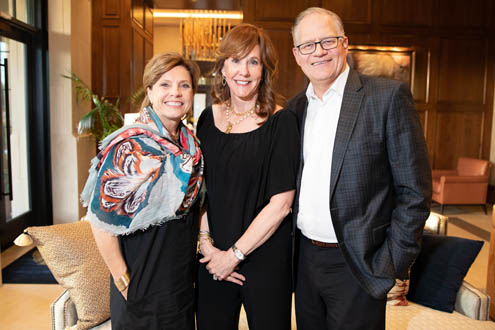 Tammy Gribble, Urban Team Dallas, with The McKenzie residents Patti Niles and Bob Voelker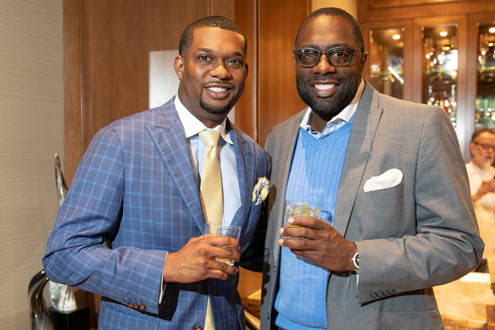 Rolls-Royce Motor Cars Dallas Sales Experience Manager Brian Simmons and J.C. Clemons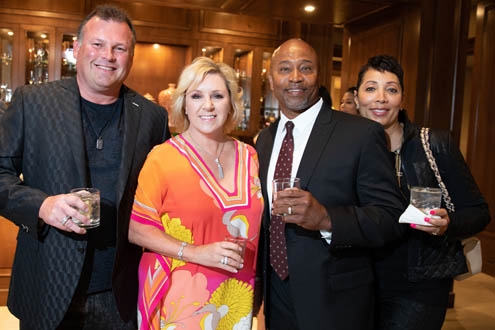 James & Sherry Green, Troy & Mell Smith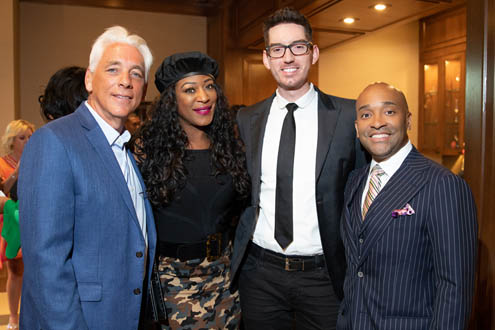 Mark & Stephene Tolocko, Brian Bristow, with Park Place Premier Collection Sales Director Malcolm Gage
The Cullinan is the only vehicle capable of delivering Rolls-Royce's world famous 'Magic Carpet Ride' on any surface -- paved or uncivilized terrain.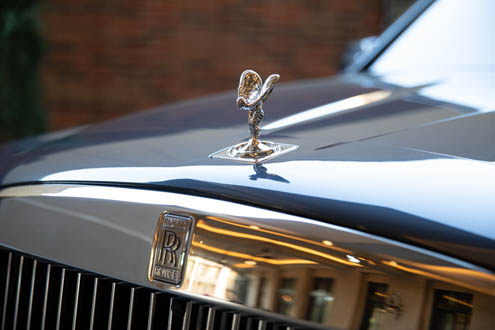 Despite its solid stature at nearly three tons, this beautiful beast can accelerate from 0-to-60 mph in 6.3 seconds and reach a top speed of 155 mph. Comfortably. Effortlessly. And virtually soundlessly. Its insulation is so sublime, you must roll down a window to hear if the engine is running.
To take the Cullinan off road, simply push the "Off Road" button and the computerized system automatically reads the terrain, raises the vehicle and selects the proper gear while adjusting the suspension, continuously delivering the exact power to each wheel as needed.
While the Cullinan is a driver-focused vehicle, the rear passenger compartment really offers the best seat in the house. Passengers in the rear sit higher on Rolls-Royce's Pavilion Seating, enjoying grandstand views of their surroundings thanks to large side windows and a panoramic glass roof.
Two rear configurations are offered – Lounge Seats, which will accommodate three passengers, or individual seating for two. In the Lounge Seat configuration, the rear seats fold down, a first for Rolls-Royce. The seats fold electronically in a number of configurations to suit the owner's needs.
The Individual Seat configuration offers two rear seats separated by a center console containing a refrigerated drink cabinet. Each individual seat can move for ultimate comfort. And, of course, they are heated and vented with remarkable massage capabilities. Inspired by an age when one never travelled in the same compartment as one's luggage, a glass partition isolates the third row from the passenger compartment, creating a controlled environment for occupants. In addition to enhanced silence, the sealed cabin maintains the optimum temperature for passengers even when the rear hatch is open.
The Cullinan comes alive at the touch of a button on the key fob, or by touching its stainless steel door handle. The carriage lowers itself 40mm to make entry effortless, as the iconic coach doors open wide to welcome driver and passengers. The doors close effortlessly with a touch of a button. Touch the sensor on the exterior door handles to close the doors automatically from the outside.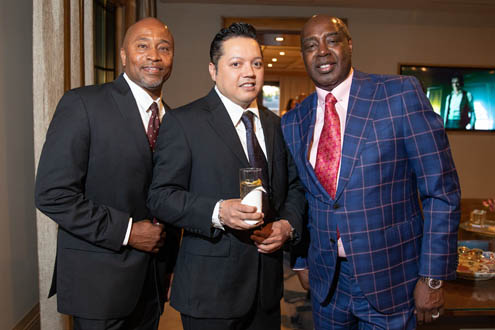 Troy Smith, Sal Rico, Tommy Jones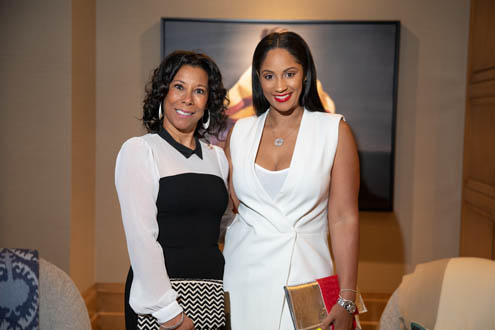 Gwen Evans, Jacque Martin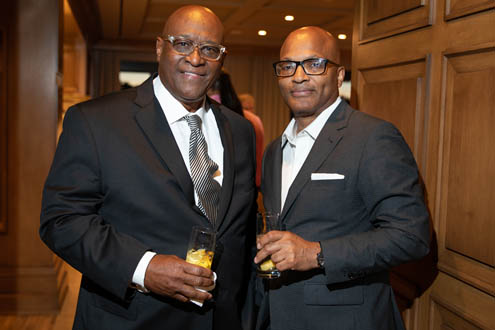 Johnny Wallace, Wayne Scott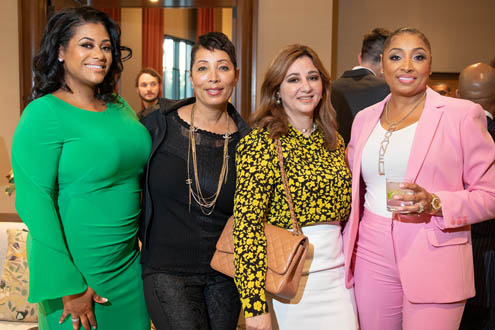 Crystal Rogers, Mell Smith, Heidi Anani, April Jones
Located at 3140 Harvard Avenue in Dallas' stylish Knox-Henderson neighborhood, the McKenzie is a private, 22-story luxury residential tower developed by Streetlights Residential, a Dallas-based developer, and represented by Allie Beth Allman & Associates. The McKenzie offers one, two and three bedroom high-rise homes from 990-to-2700 square feet. There are also larger Penthouses available. More information at
themckenziedallas.com
.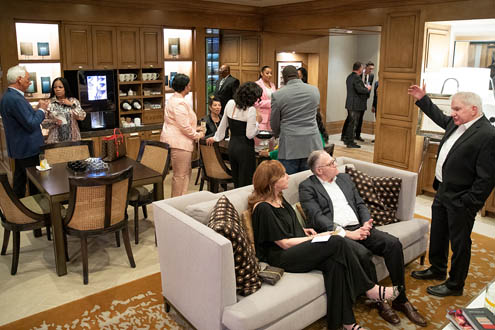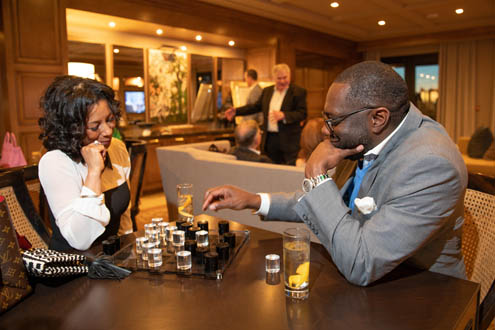 Gwen Evans and J.C. Clemons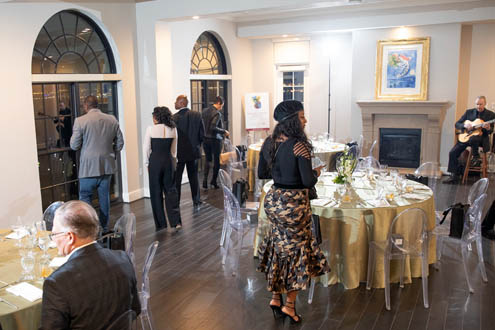 Since 1985, the name Allie Beth Allman has been synonymous with the best estates, high-profile clientele, and superior customer service in the Dallas luxury real estate market. Today, Allie Beth Allman & Associates is recognized as the most productive residential real estate firm in Dallas and one of the fastest growing residential brokerages in North Texas. More at alliebeth.com.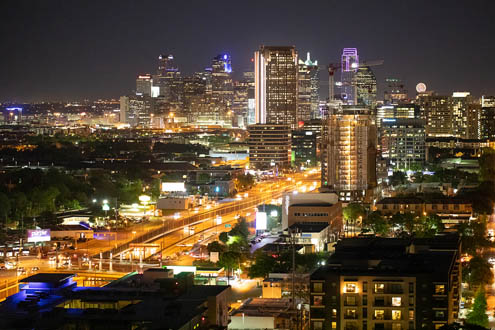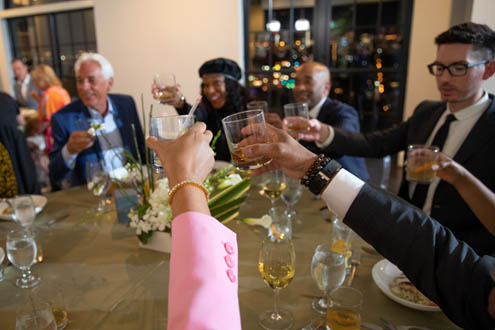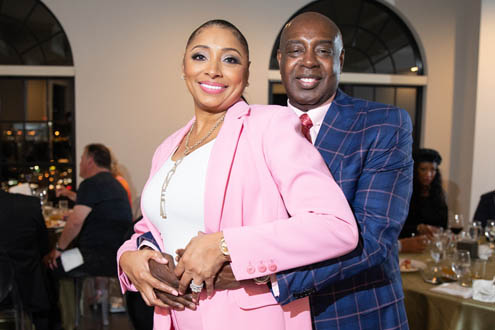 April & Tommy Jones
Ken Schnitzer founded Park Place Dealerships in 1987 with a single Mercedes-Benz dealership on Oak Lawn. Today, Park Place employs more than 2,000 people and operates 16 full-service dealerships representing luxury brands including Lexus, Mercedes-Benz, Porsche, Volvo, Jaguar, Land Rover, Rolls-Royce, Bentley, McLaren and Maserati. For more info, visit parkplace.com.